1.Introduction of bronze fisherman sculpture
This is bronze fisherman sculpture. It shows a powerful fisherman in Lake Balaton. He stood high on the base, holding the triangular
fork tightly in one hand, demonstrating his bravery and skill. The other hand was carrying a huge fish, and the fisherman's posture
was straight and steady, with smooth and powerful muscle lines, demonstrating his strength and experience. His face wore a proud
and satisfied smile, revealing his love for the fishing industry and the joy of a bountiful harvest. The entire sculpture is full of dynamics
and vitality, showcasing the bravery and professional spirit of the fisherman to the audience. The sculpture shows the achievements
of fishermen and their ability to control nature, and shows the importance of fishing and the rich fishing resources of Lake Balaton.
Sculpture is an artwork with important decorative effects. First of all, as a symbol of the Lake Balaton area, it shows the rich fishery
culture and traditions of the area. The existence of the sculpture reminds people of the important position of Lake Balaton as a fishing
center. The advantage of sculpture production lies in its details and expressive power. The sculptor cleverly captures the fisherman's
posture and expression, and through precise shaping of lines and forms, presents them vividly to the viewer. This realistic expressiveness
makes the sculpture more vivid, interesting, and captivating.
The material used for making the sculpture is bronze, which has durability and antioxidant properties, allowing the sculpture to maintain
its good appearance and texture for a long time. The bronze material also gives the sculpture a sense of nobility and stability, enhancing its
decorative effect.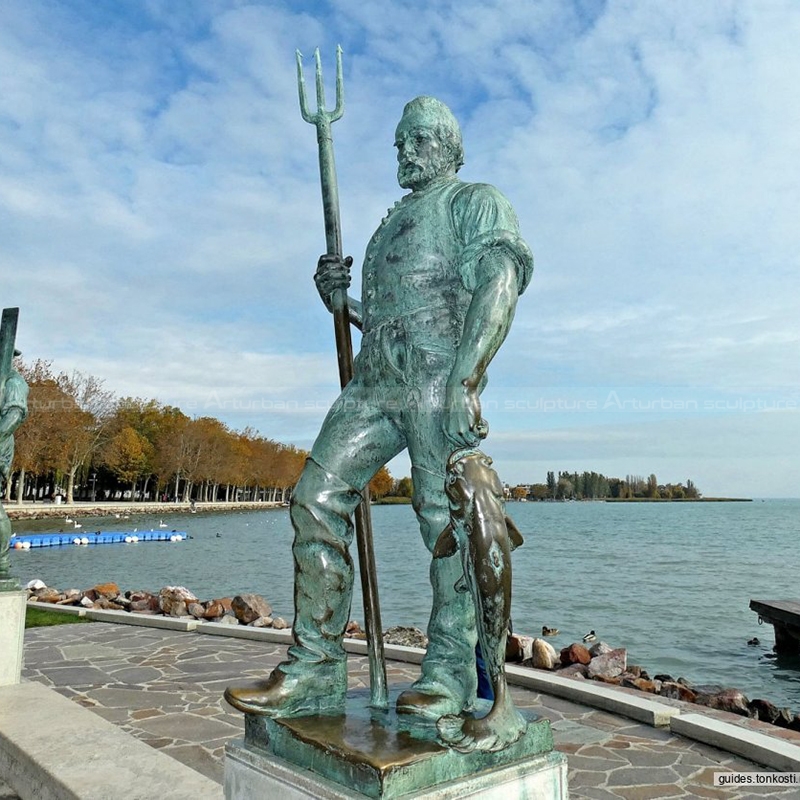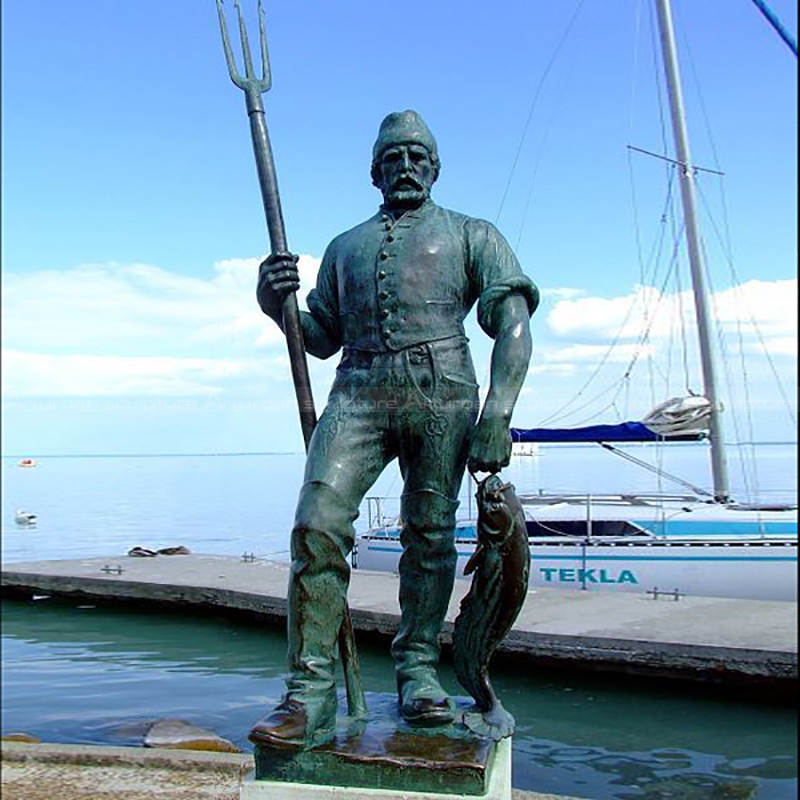 2. Production process of bronze fisherman sculpture
My artist will make 1:1 clay mold, when finished clay mold. We will take photos for your reference, the clay mold can modify any
details till you satisfied with it. Then we go ahead to make statue, when finished statue, also we will take photos for your reference.
After you satisfied with all, I will arrange packing and shipment. Arturban sculpture can make large dog statue in bronze, marble,
fiberglass, stainless steel. Our team will make a production plan, according to your design, budget, delivery time, or any other service.
Our final aim is to supply high quality and cost-saving sculpture efficiently.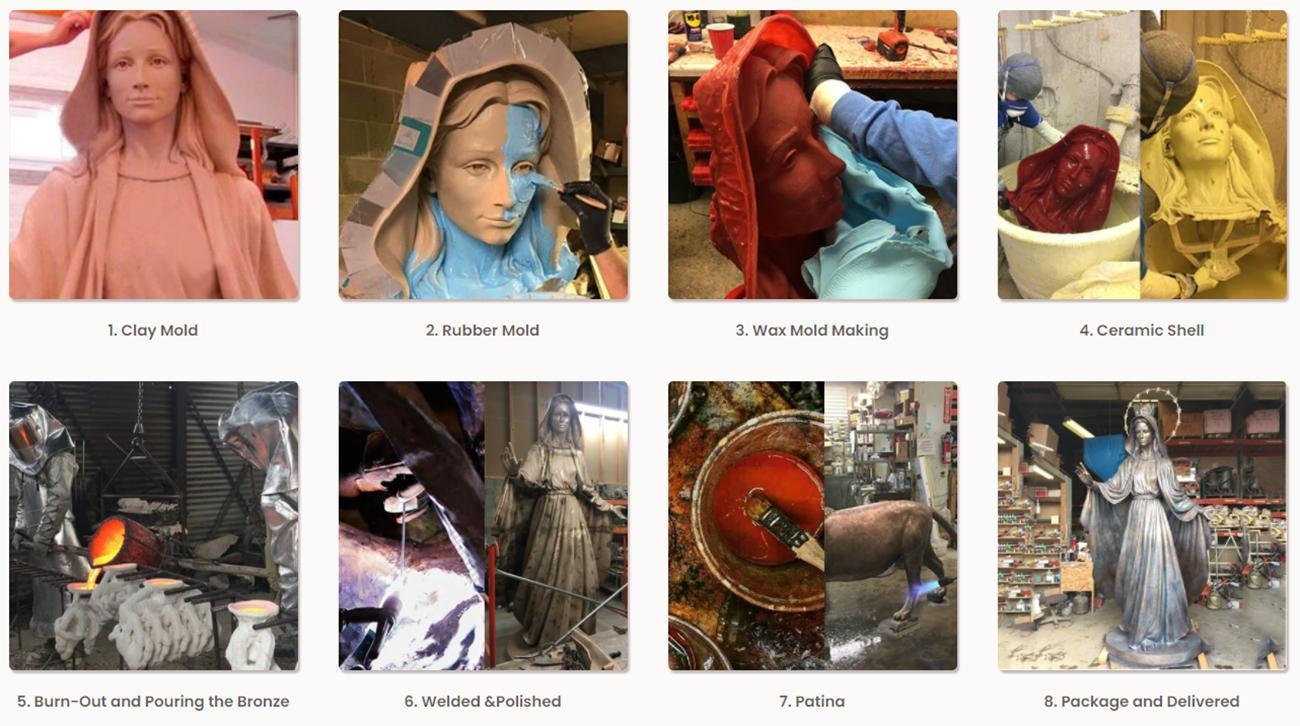 Send us your requirements now, we will reply to your email within 24 hours