1.Introduction of outdoor military statues
Outdoor military statues is an exquisite and moving artwork. A naval officer reuniting with his family. The officer leaned down,
opened his arms, and rushed to welcome his daughter. The daughter's face was filled with a brilliant smile, full of deep love and
expectation for her father. Beside the girl, there is also a cute little dog, accompanying them with a happy attitude. This sculpture
uses the fine craftsmanship of bronze material to showcase realistic and delicate expressions and postures, bringing warmth and
emotion to people. This scene is filled with an atmosphere of family affection, reunion, and happiness, conveying the importance
of family and precious emotional bonds to people.
This sculpture is not only a work of art, but also a tribute and memory to the family. It can be placed in parks, squares, or military
memorials, becoming a place for people to stay, think, and recall. The Bronze Return Sculpture shows the warmth of family and the
power of love to viewers through its vivid images and touching scenes, allowing people to feel the touch and resonance of emotions.
The bronze sculpture 'Return' is highly praised for its production advantages. Firstly, the bronze material endows the sculpture with
durability and stability, which can withstand the test of time and maintain its artistic value for a long time. Secondly, bronze material
has excellent plasticity, allowing artists to flexibly shape delicate and realistic images and expressions, showcasing the emotions and
connotations of characters. In addition, the luster and texture of bronze material add a unique visual effect to the sculpture, making it
more attractive and ornamental.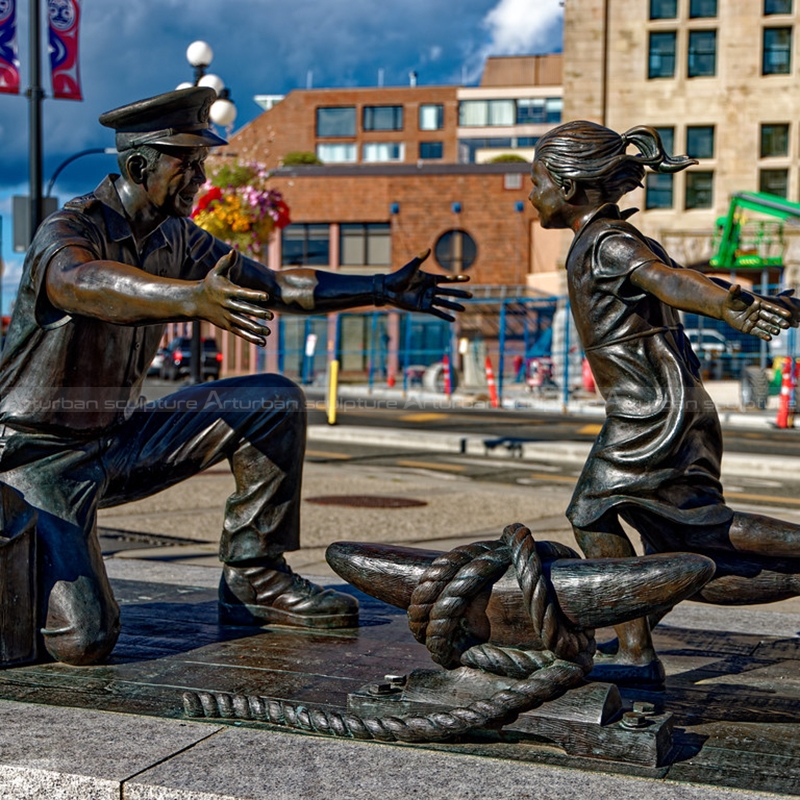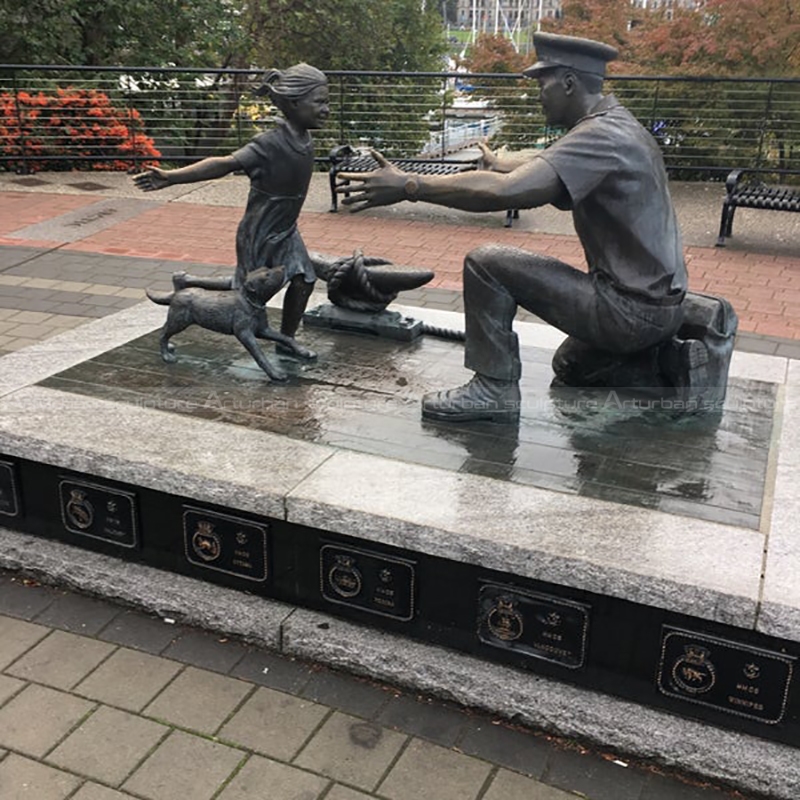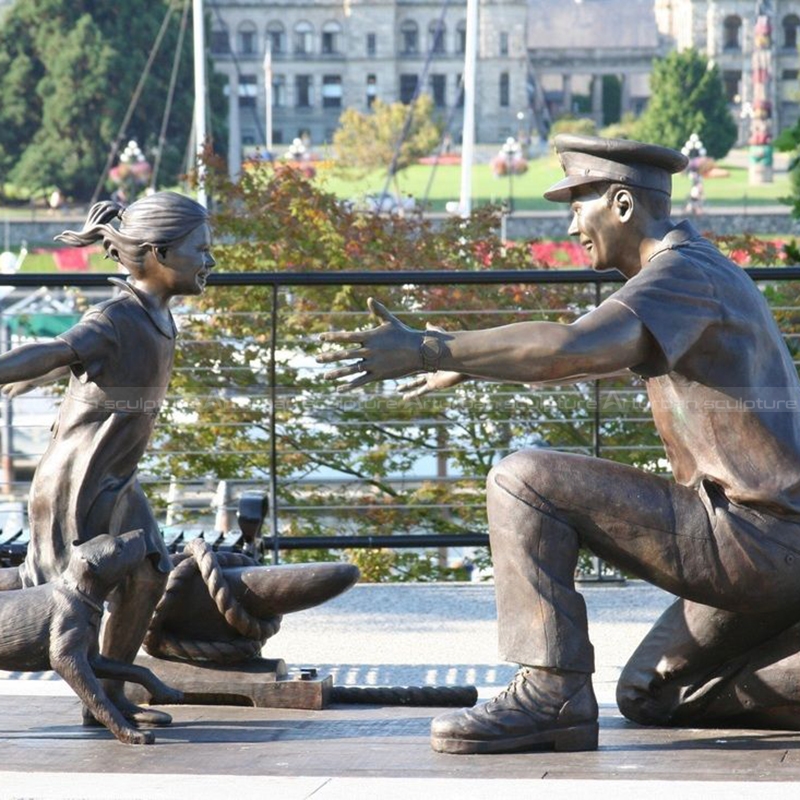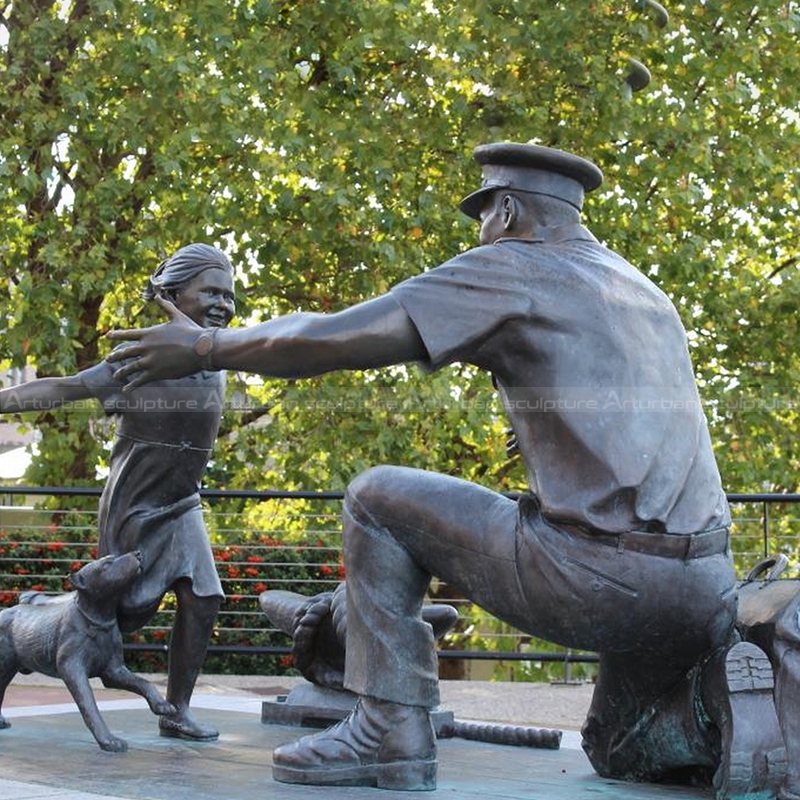 2. Production process of outdoor military statues
My artist will make 1:1 clay mold, when finished clay mold. We will take photos for your reference, the clay mold can modify any
details till you satisfied with it. Then we go ahead to make statue, when finished statue, also we will take photos for your reference.
After you satisfied with all, I will arrange packing and shipment. Arturban sculpture can make large dog statue in bronze, marble,
fiberglass, stainless steel. Our team will make a production plan, according to your design, budget, delivery time, or any other service.
Our final aim is to supply high quality and cost-saving sculpture efficiently.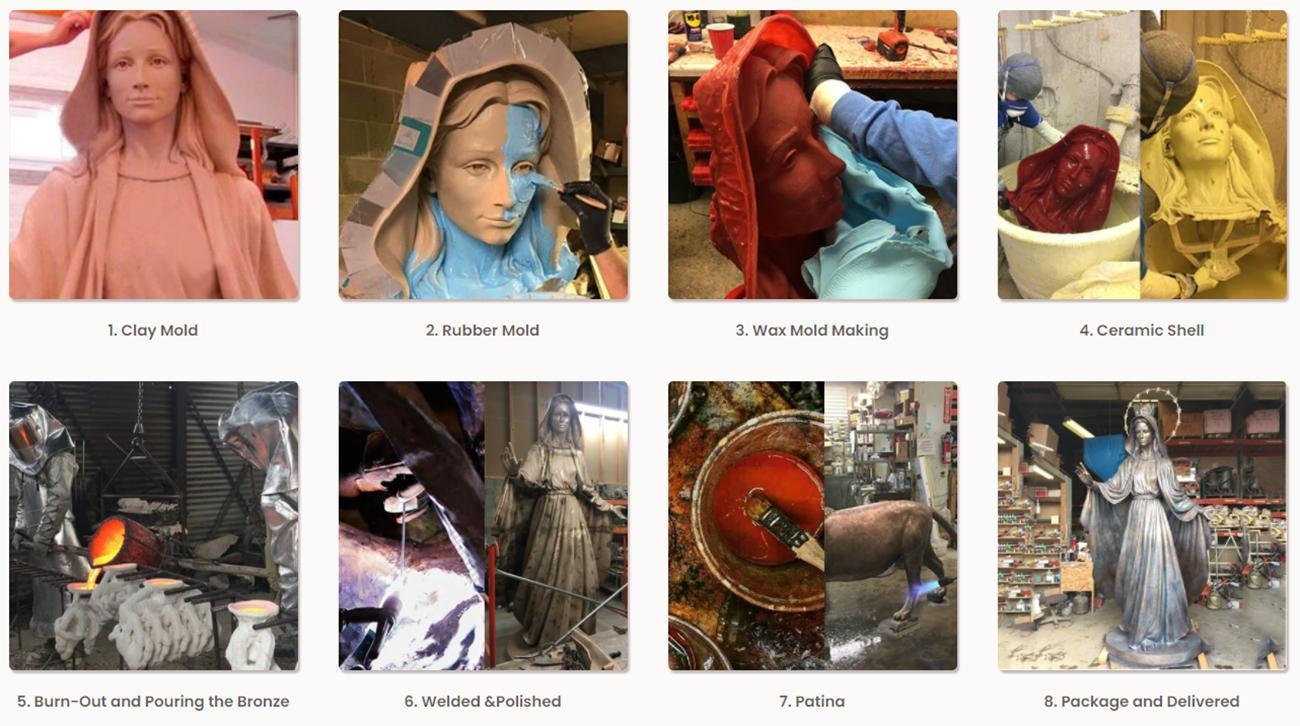 Send us your requirements now, we will reply to your email within 24 hours