1.Introduction of the burghers of calais statue
This is the burghers of calais statue. In the Hundred Years' War of the Middle Ages, the British army surrounded the city of Calais in France, and the French king was intimidated by the enemy's strength and abandoned the city. King Edward demanded unconditional surrender surrender from all the inhabitants of Calais. However, he was still willing to let the residents of the city live in peace, on the condition that the six most prestigious residents must be tied with ropes around their necks, hold the keys to the city and castle, leave the city barefoot, and wait for their fortunes. More than five hundred years have passed, and people plan to build a monument to commemorate these righteous people who saved Calais. Auguste Rodin, a famous French sculptor, accepted the commission. Rodin hopes that this six person statue will be placed in the city's municipal square, with the bottom slightly higher than the sidewalk. He refused to place the statue on a high pedestal.
The sculpture conveys a sense of social harmony, justice, and bravery by showcasing the spirit of unity and struggle among the six characters. They closely united to form a powerful whole. This spirit of unity and cooperation is of great significance in society, encouraging people to pursue fairness and justice and jointly contribute to the development of society.
This sculpture reflects the advantages of bronze material in artistic creation. Bronze has good plasticity and durability, allowing artists to carve fine details and smooth lines. In addition, bronze also has a unique luster and color, adding unique artistic charm to sculpture.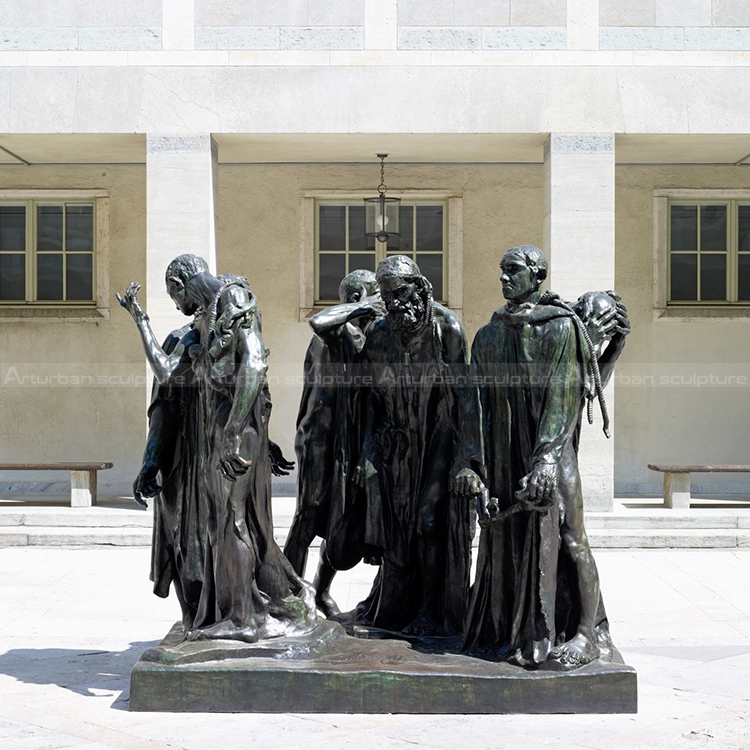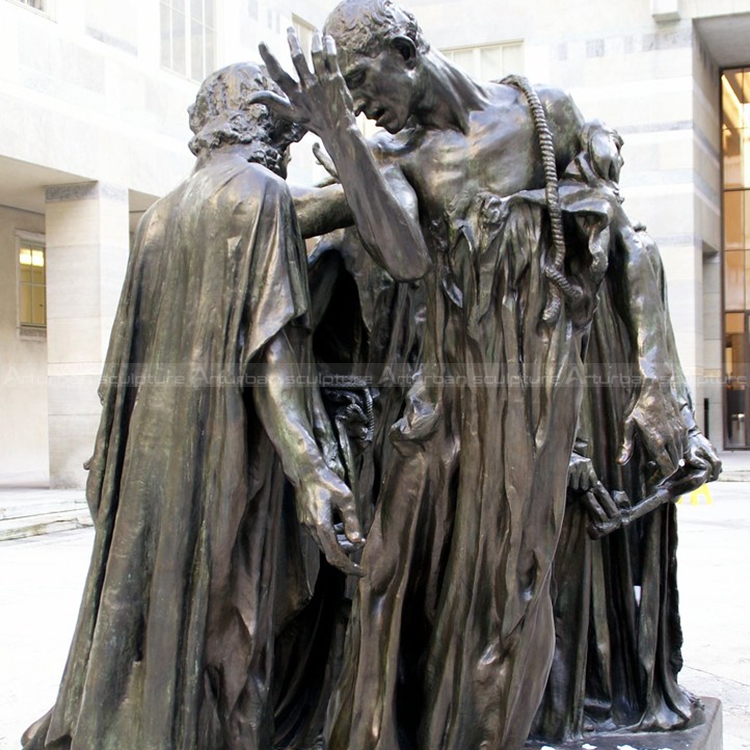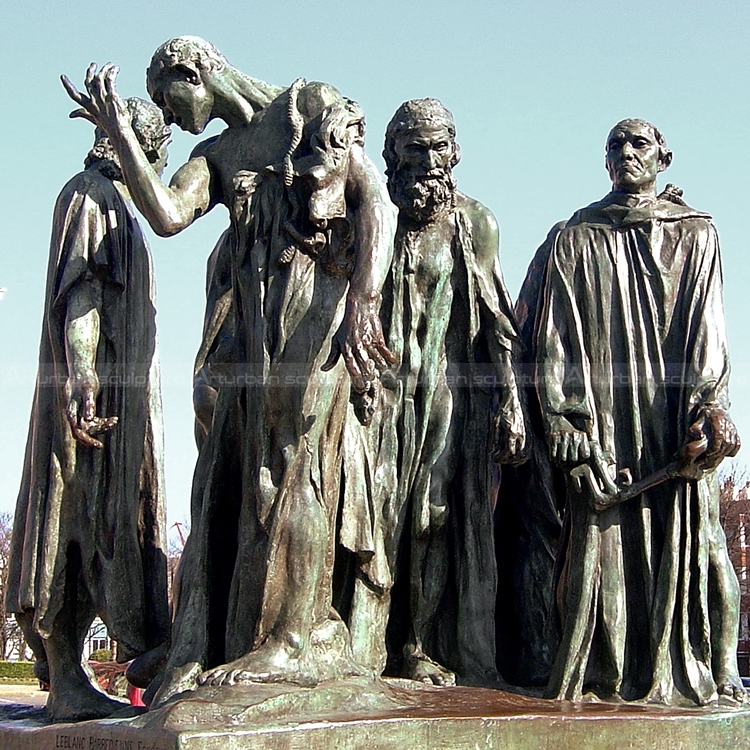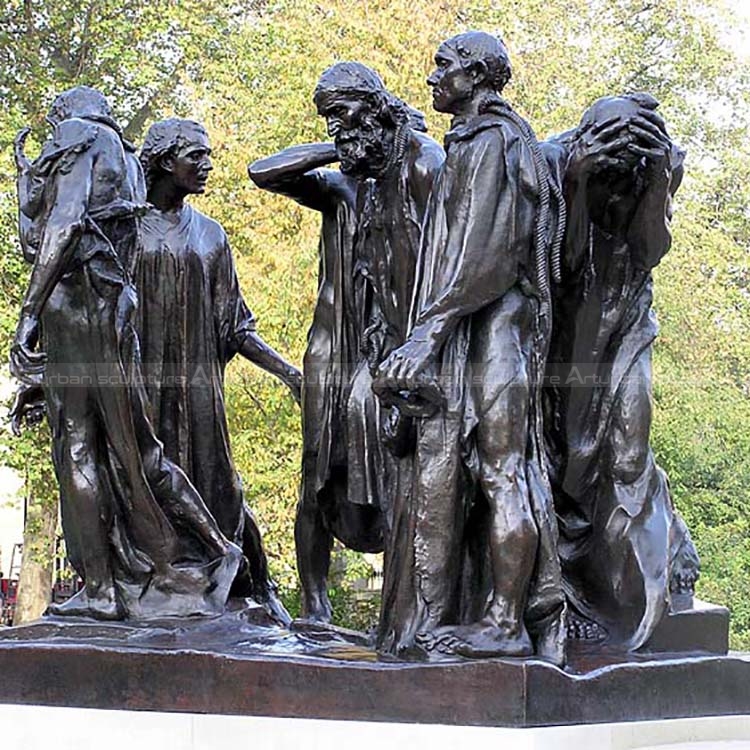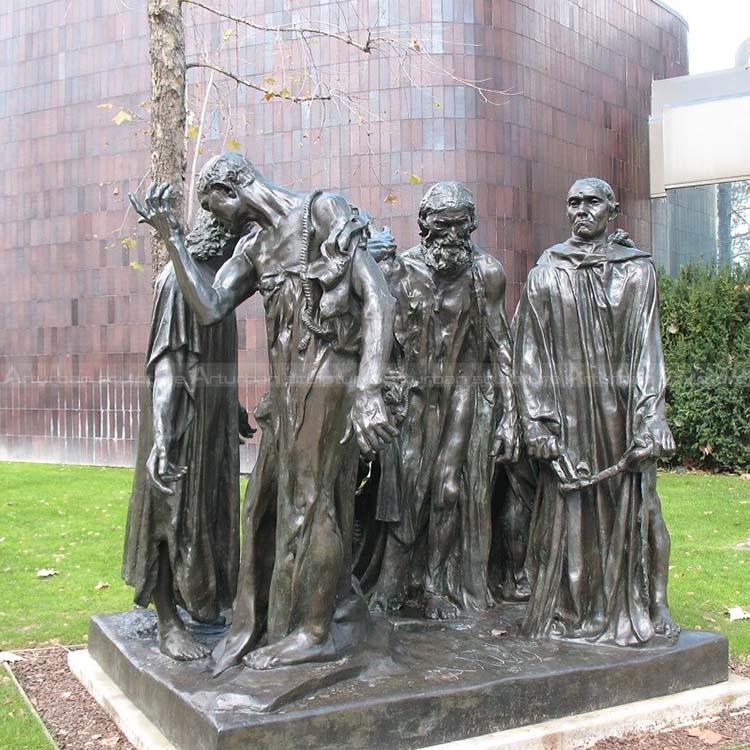 ro
2. Production process of the burghers of calais statue
My artist will make 1:1 clay mold, when finished clay mold. We will take photos for your reference, the clay mold can modify any
details till you satisfied with it. Then we go ahead to make statue, when finished statue, also we will take photos for your reference.
After you satisfied with all, I will arrange packing and shipment. Arturban sculpture can make large dog statue in bronze, marble,
fiberglass, stainless steel. Our team will make a production plan, according to your design, budget, delivery time, or any other service.
Our final aim is to supply high quality and cost-saving sculpture efficiently.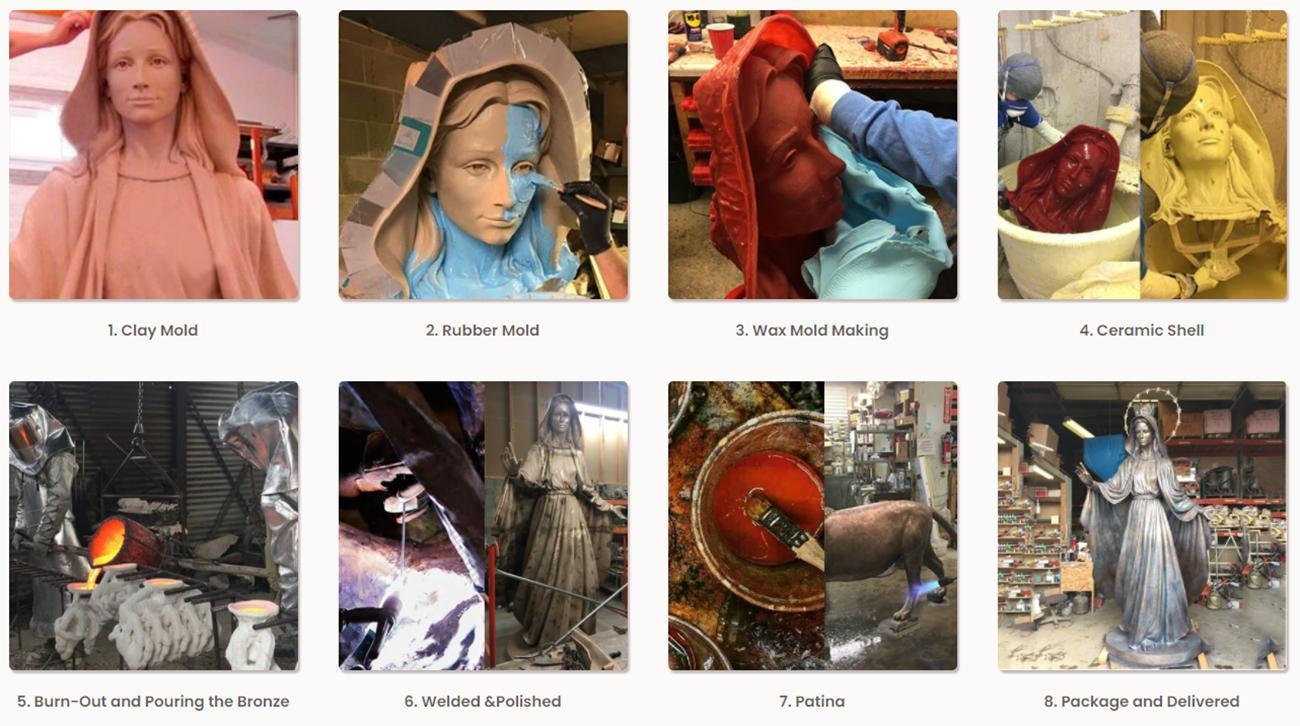 Send us your requirements now, we will reply to your email within 24 hours