1. Introduction of ant metal sculpture
This ant metal sculpture is designed based on the image of real ants. The body of this ant presents a streamlined curve, and the
luster of stainless steel emits a silver white light. The Exoskeleton and antennae of ants are delineated by detailed textures and
lines, and each detail is carefully portrayed to make them lifelike. The ant's six feet stood firmly on the ground, as if ready to move
forward at any time. Realistic eyes exude alertness and vivid expression.
The proportion and posture of the entire sculpture are very vivid, giving people a vivid feeling. Sculpture, through its exquisite
craftsmanship and realistic appearance, brings the viewer a fusion of art and nature, becoming a unique decoration that attracts
people's attention.
Stainless steel Giant Ant Sculpture are suitable for decoration in outdoor places such as public squares, gardens, or parks. Its
unique appearance and eye-catching design can attract the attention of passersby, adding vitality and fun to the environment.
At the same time, ant sculpture can also become a highlight for people to rest and take photos, bringing joy and artistic enjoyment
to people.
The advantage of making stainless steel ant sculptures lies in the durability and corrosion resistance of their materials. Stainless
steel material has good weather resistance and can withstand various climatic conditions, making it less susceptible to corrosion
and damage. In addition, Arturban can create various complex shapes and details based on the designer's ideas, while maintaining
robustness and stability.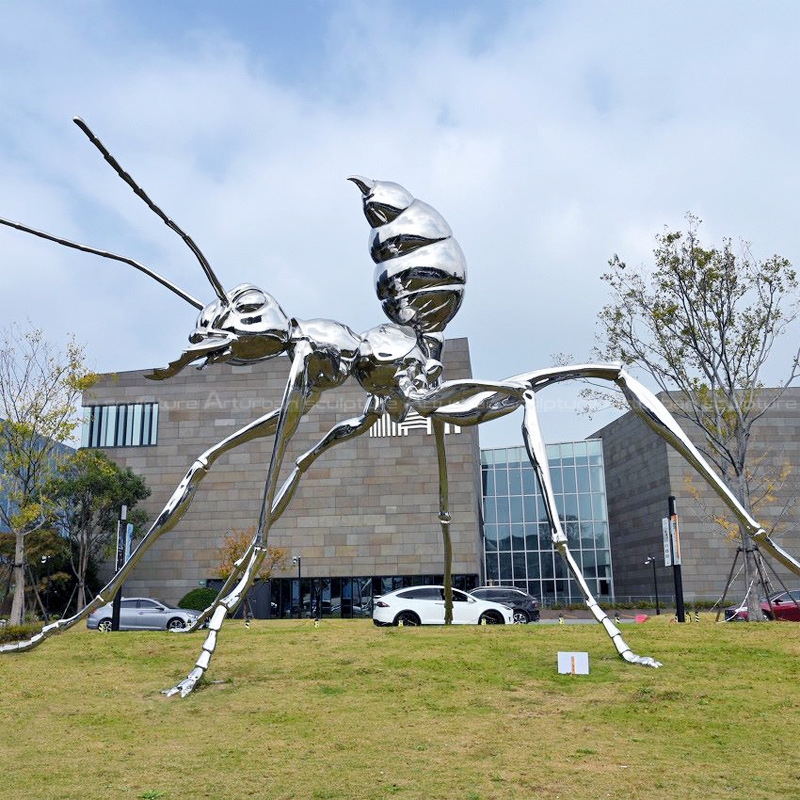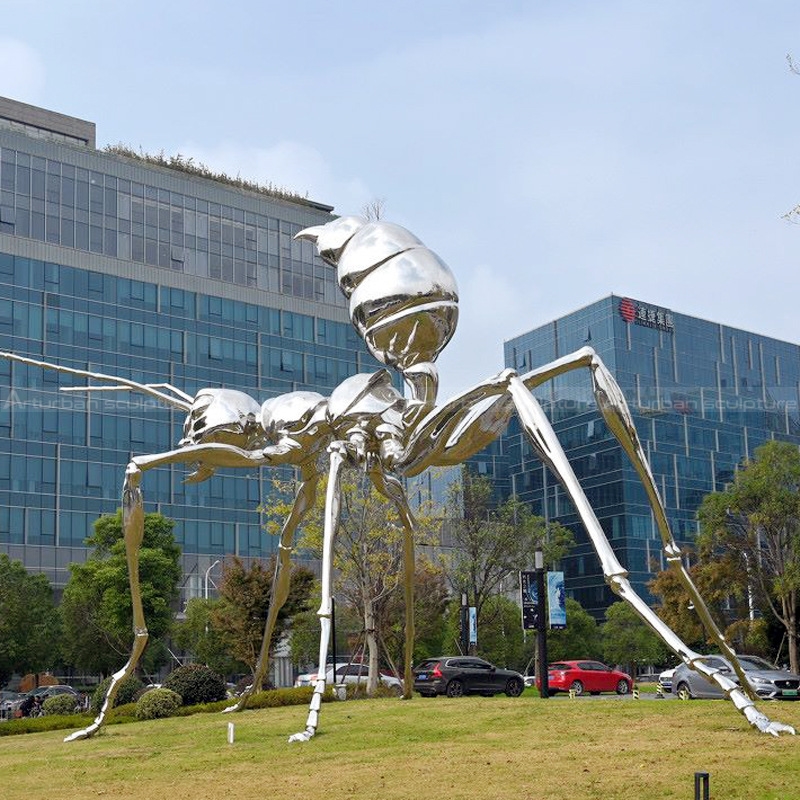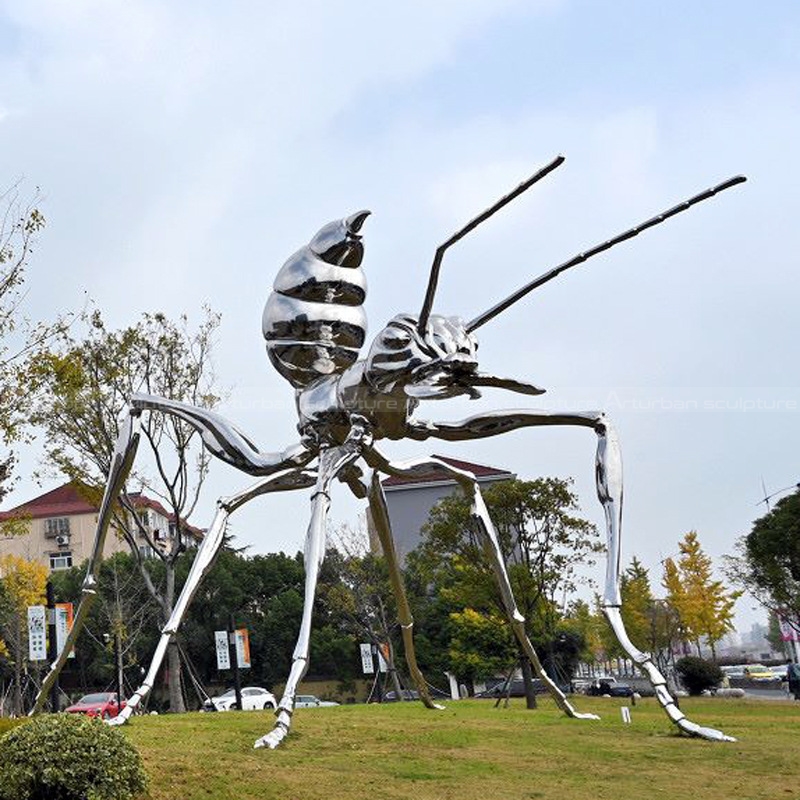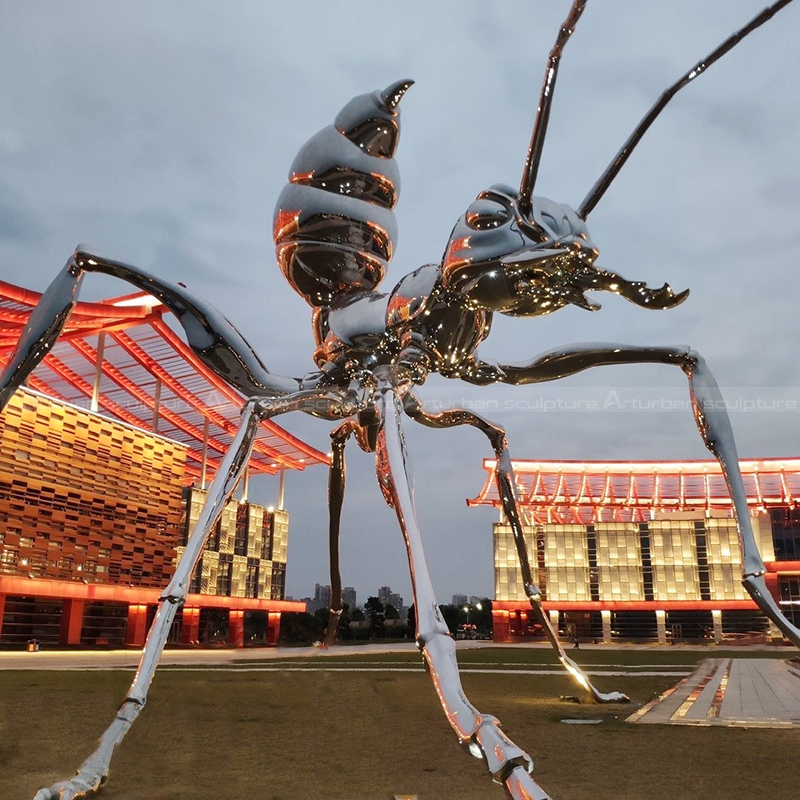 2. Production process
1. Showing the details drawing/ 3D mold for clients confirming.
2. Making clay mold/ foam mold according to drawing/ client's photos/ 3D mold.
3. Making fiberglass/resin sculptures
4. Polishing the surface.
5. Professional painting and take all different views pictures/ videos, show to clients.
6. Packing into wooden cases after clients satisfied with sculptures.
Send us your requirements now, we will reply to your email within 24 hours