1. Introduction of giant bird sculpture
The giant bird sculpture is an exquisite artwork. The bronze bird sculpture towered over the lake in the center of the garden, showing
a spectacular sight. It tilted its head and looked down at the surrounding scenery, as if in contemplation. The big bird has a pointed long
bill, exuding a hint of majesty and mystery. Its body surface is smooth, and the texture of bronze material complements the reflection of
sunlight. The outline of the big bird is smooth and lifelike, as if ready to spread its wings and fly high at any time. Its existence adds a vivid
atmosphere to the garden, complementing the surrounding natural environment. This bronze bird sculpture has become a highlight of the
garden, attracting people's attention, while also providing a quiet and comfortable place for people.
The Large Outdoor Bird Statues is highly praised for its unique production advantages. Bronze material has excellent durability and corrosion
resistance, which can withstand the test of time and natural environment, making sculptures have long-term preservation and ornamental
value. Secondly, bronze material has strong plasticity, and sculptors can use delicate craftsmanship to express the form and texture of birds,
demonstrating exquisite artistic skills. In addition, the texture and luster of bronze material add an elegant atmosphere and magnificence to
the sculpture. Bronze bird sculptures can be stably displayed indoors or outdoors, and are not easily influenced by external factors. In short,
the bronze bird sculpture has become an amazing artwork due to its durability, plasticity, and exquisite craftsmanship.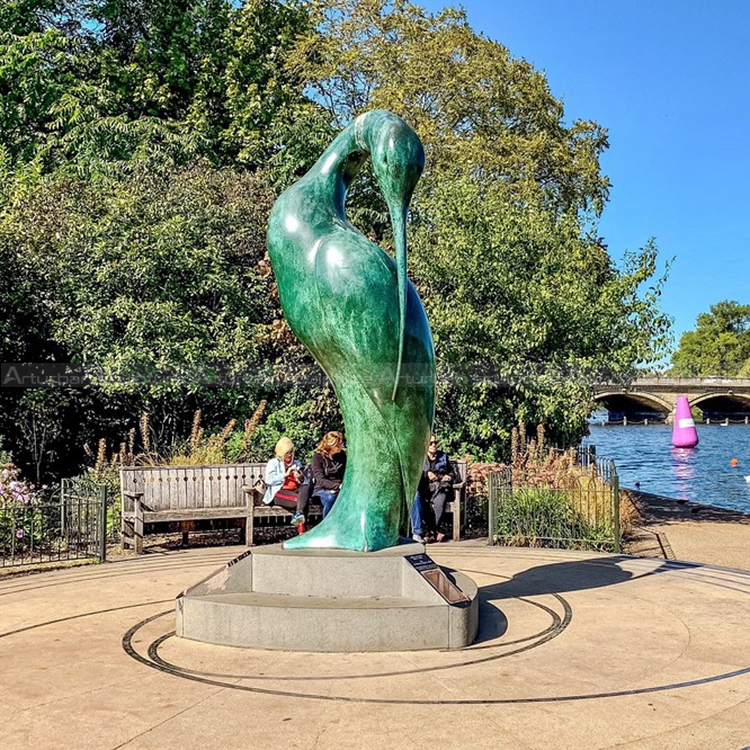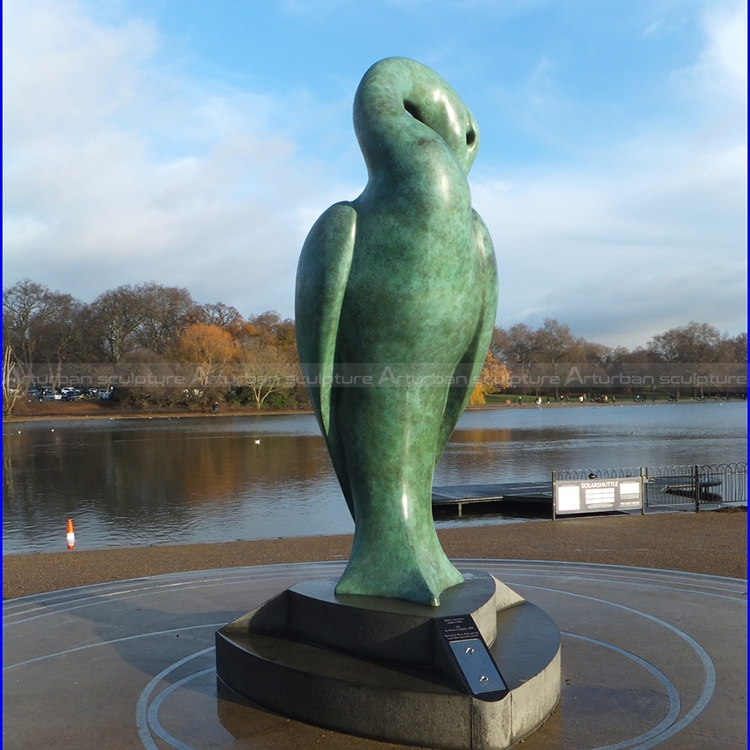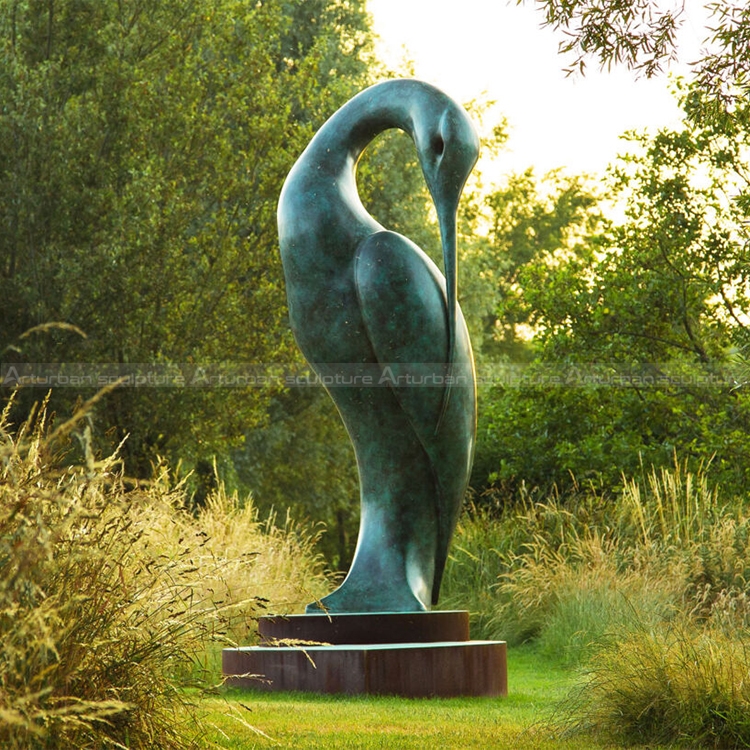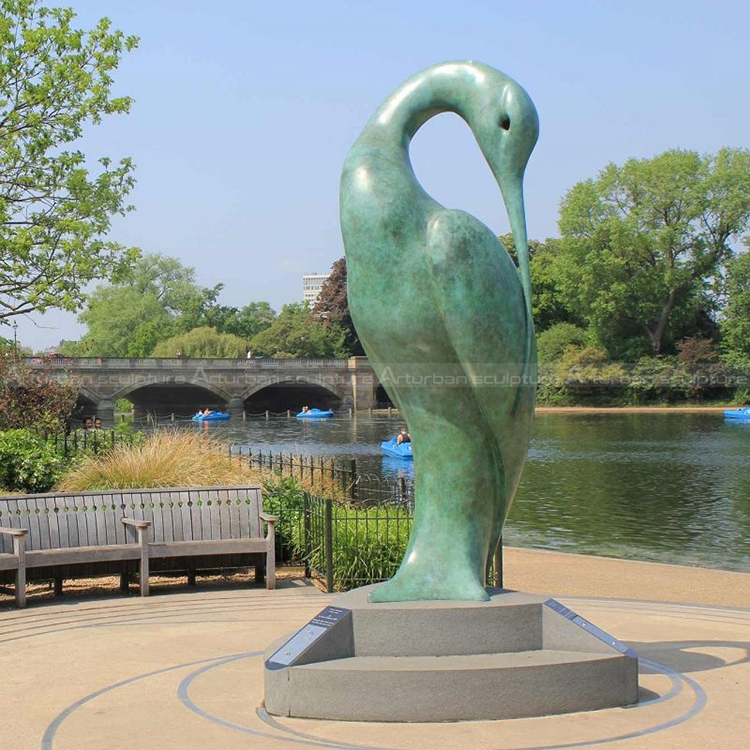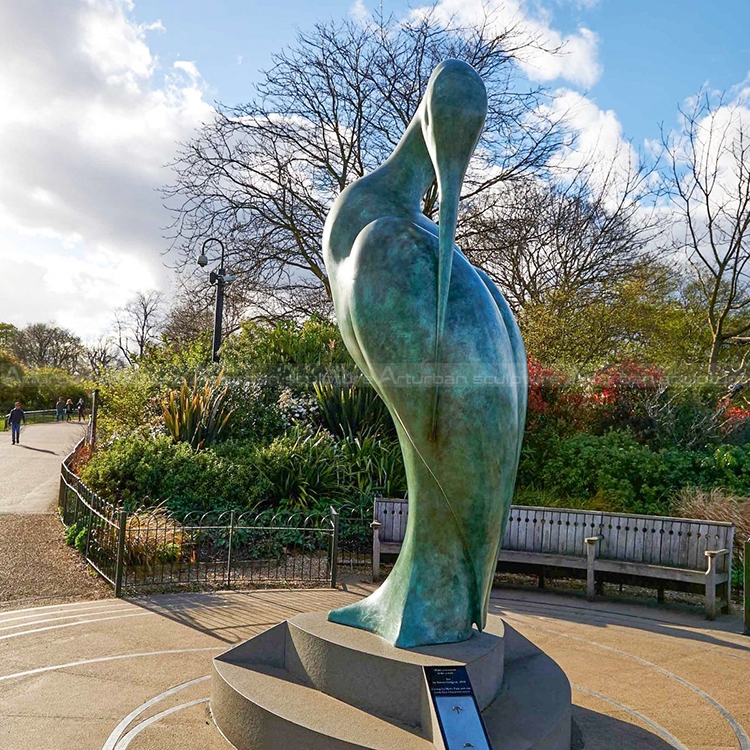 2. Production process
Step1 Design Communication:  You supply us with several photographs with dimensions.
Step 2 Project Consultation: Our team will make a production plan, according to your design, budget, delivery   time,  or any other service.
Our final aim is to supply high quality and cost-saving   sculpture efficiently.
Step 3 Confirm Mold: We will make 1:1 clay or 3D mold,when finished clay mold,i will take photos for   your reference. The clay mold can
modify any details till to your satisfaction.
Step 4 Carving and Polish: We will carving with natural marble according to clay mold. Then polished.
Step 5 Package: Strong wooden crate with waterproof and shockproof foam inside.
Send us your requirements now, we will reply to your email within 24 hours