1. Introduction of outdoor monkey statues
The outdoor monkey statues is attractive. Three flexible monkeys were playing heartily in the tree, with agile postures and lifelike fur.
A monkey firmly grasped the trunk of the tree, hugged it with its arm, and happily swung on the swing. Two other monkeys also joined
this fun game, their movements being light and flexible, showcasing joy and vitality. The monkeys' eyes revealed joy and curiosity, as if
they were truly enjoying this joyful time. The entire sculpture is full of vivid atmosphere, bringing a relaxed and joyful feeling to people.
The bronze material adds texture and stability to the sculpture, making the scene more durable and precious. Viewers can feel the joy
and carefree mood of the monkeys, as if they are in a joyful world.
Bronze monkey sculpture is a unique and exquisite artwork suitable for decorating various places. It can be placed in public squares,
gardens, museums, indoor and outdoor landscapes, adding vitality and artistic atmosphere to the environment. The production advantage
of bronze monkey sculpture lies in its material and craftsmanship. Bronze is a durable and textured material with strong corrosion resistance
and weather resistance, allowing sculptures to remain aesthetically pleasing for a long time. In addition, the plasticity and castability of
bronze also allow artists to exhibit fine details and rich shapes, making monkey sculptures lifelike.
Bronze Monkey Sculpture also have high ornamental and collectible value, as they are unique artworks that often represent the artist's
creative spirit and unique artistic style. Whether as outdoor decoration or indoor furnishings, bronze monkey sculptures can attract people
attention and become unique focal points and discussions. They not only showcase the talent of artists, but also convey symbolic meanings
of happiness, vitality, and wisdom. Whether as a personal collection or a public artwork, bronze monkey sculptures can bring people the
enjoyment of beauty and artistic inspiration.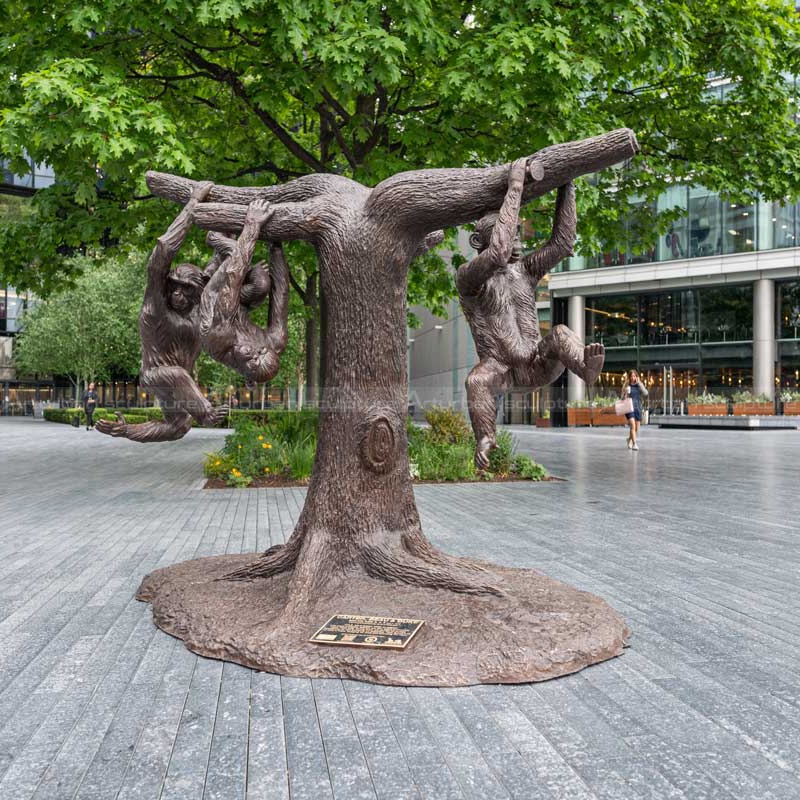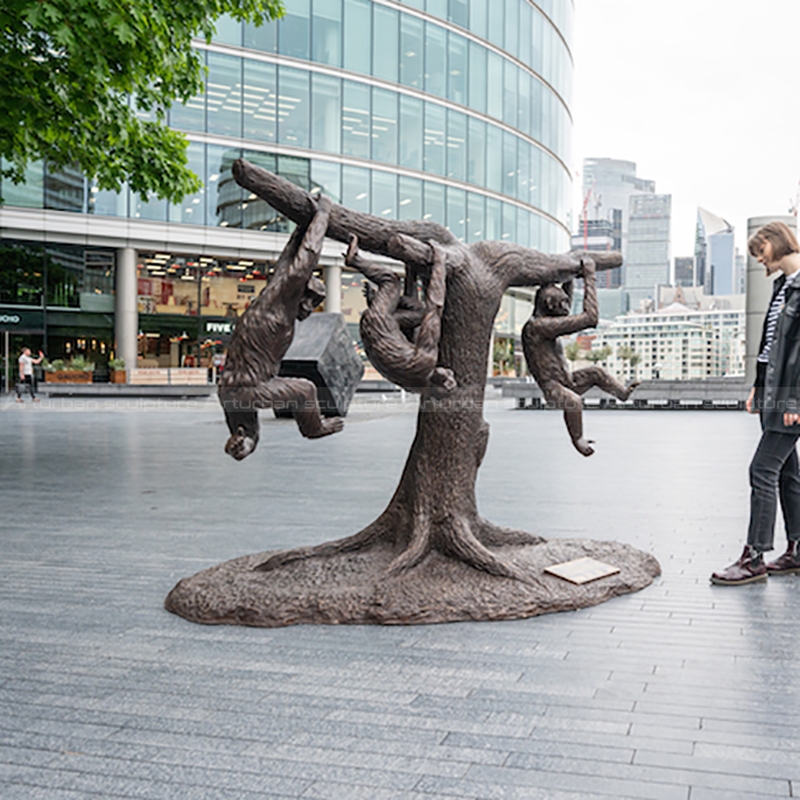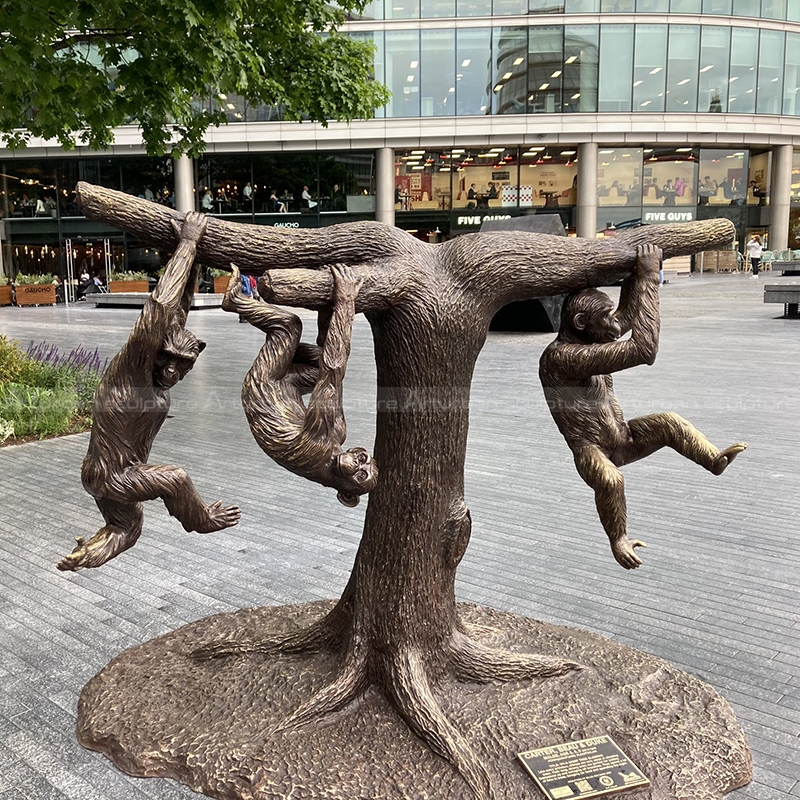 2. Production process
Step1 Design Communication:  You supply us with several photographs with dimensions.
Step 2 Project Consultation: Our team will make a production plan, according to your design, budget, delivery   time,  or any other service. Our final aim is to supply high quality and cost-saving   sculpture efficiently.
Step 3 Confirm Mold: We will make 1:1 clay or 3D mold,when finished clay mold,i will take photos for   your reference. The clay mold can modify any details till to your satisfaction.
Step 4 Carving and Polish: We will carving with natural marble according to clay mold. Then polished.
Step 5 Package: Strong wooden crate with waterproof and shockproof foam inside.
Send us your requirements now, we will reply to your email within 24 hours