The miracles of Catholic Paul II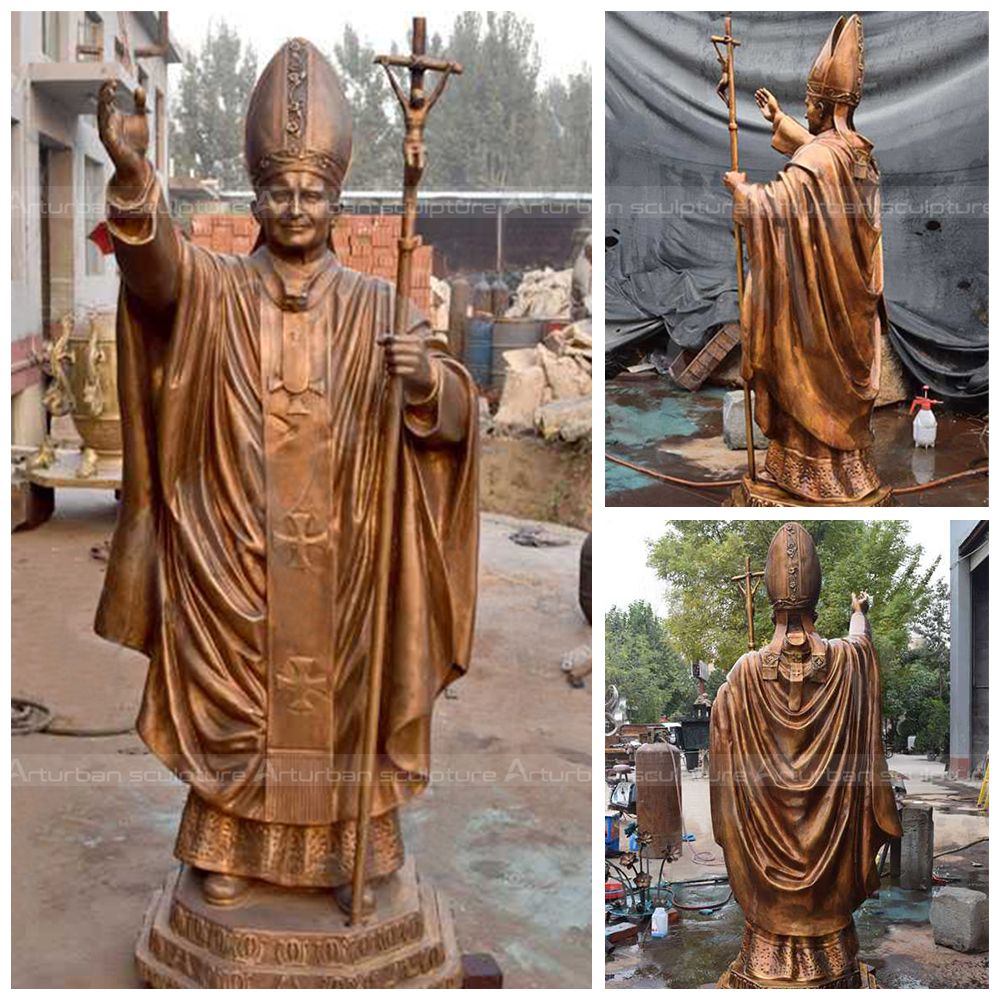 This is an outdoor saint john paul ii statue (May 18, 1920 – April 2, 2005). It is the 264th Pope of the Roman Catholic Church and the head of state of the Vatican City. Born in Poland, he was the first Slavic to become a pope and the first non Italian pope since Hadrian VI in 1522. Since taking over, John Paul II has visited other countries 102 times, making him the most traveled Pope in history. John Paul II and John XXIII canonized on April 27, 2014.
Being canonized usually requires two miracles attributed to his or her intervention. After Paul II's intervention, two miracles occurred, which have been believed by countless religious believers to this day.
The first miracle was that a 49 year old French nun Mary Simon Pierre suddenly recovered from Parkinson's disease. This was because the nuns in the same monastery prayed for Mary to Pope Paul II, who had just died.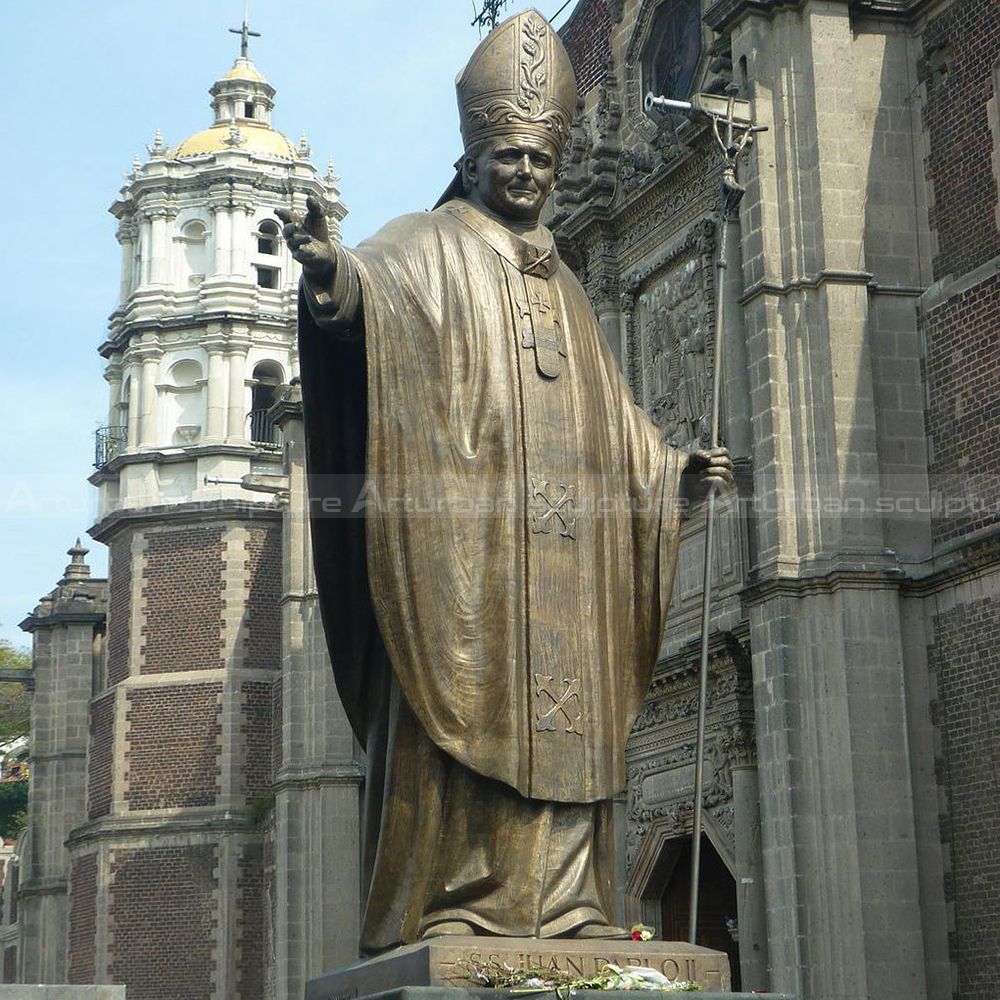 The second miracle is that a Costa Rican woman who suffered from a serious brain disease died and recovered. The only explanation is that her family's prayers to the deceased Pope Paul II answered.
Details of the sculpture of Saint John Paul II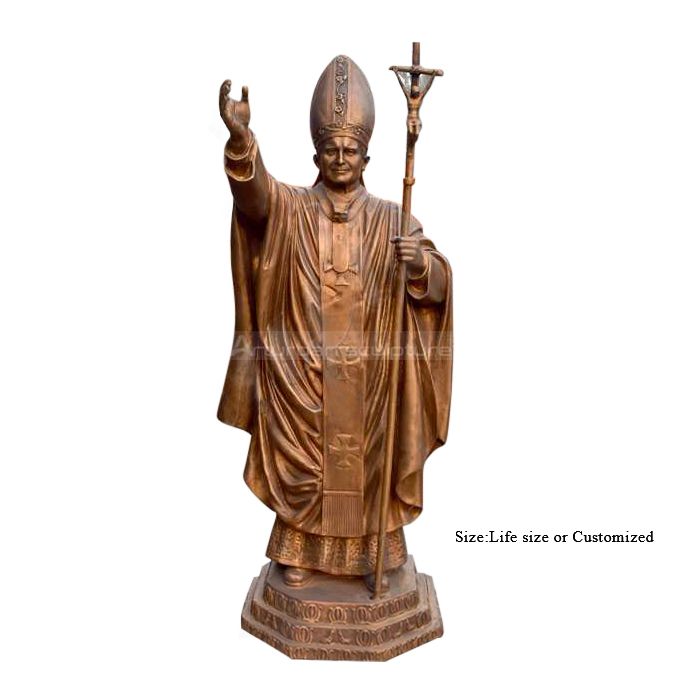 This saint john paul ii statue is wearing a gorgeous missionary uniform and wearing crown on his head. The crown carved with exquisite patterns. One hand of John Paul II is greeting the masses, and the other hand is holding a scepter. Above the scepter is the image of Jesus crucified, which shows his high respect for religion and his respect for Jesus. Paul II stepped on a three-layer base with exquisite patterns, showing his sacred status.
Paul II's eclectic ideas are all based on his own deeply embedded roots of faith. He known as the "philosopher Pope". His answers are wise and philosophical, with personal experience and feelings. It has a very high position in people's hearts. On the day of his death, leaders around the world expressed their condolences. US President Bush said at the White House: "Laura, I and people around the world mourn the death of Pope Paul. The Catholic Church has lost its shepherd, the world has lost its defender of human freedom, and an excellent and faithful believer of God has called home."
We have rich experience in religious sculpture and can vividly depict all the exquisite details of the sculpture. To perfectly display the holy pope john paul ii statue, he will become a very holy religious sculpture in churches, gardens, courtyards and other places. When we sincerely pray around him, he will certainly hear our demands and give us responses.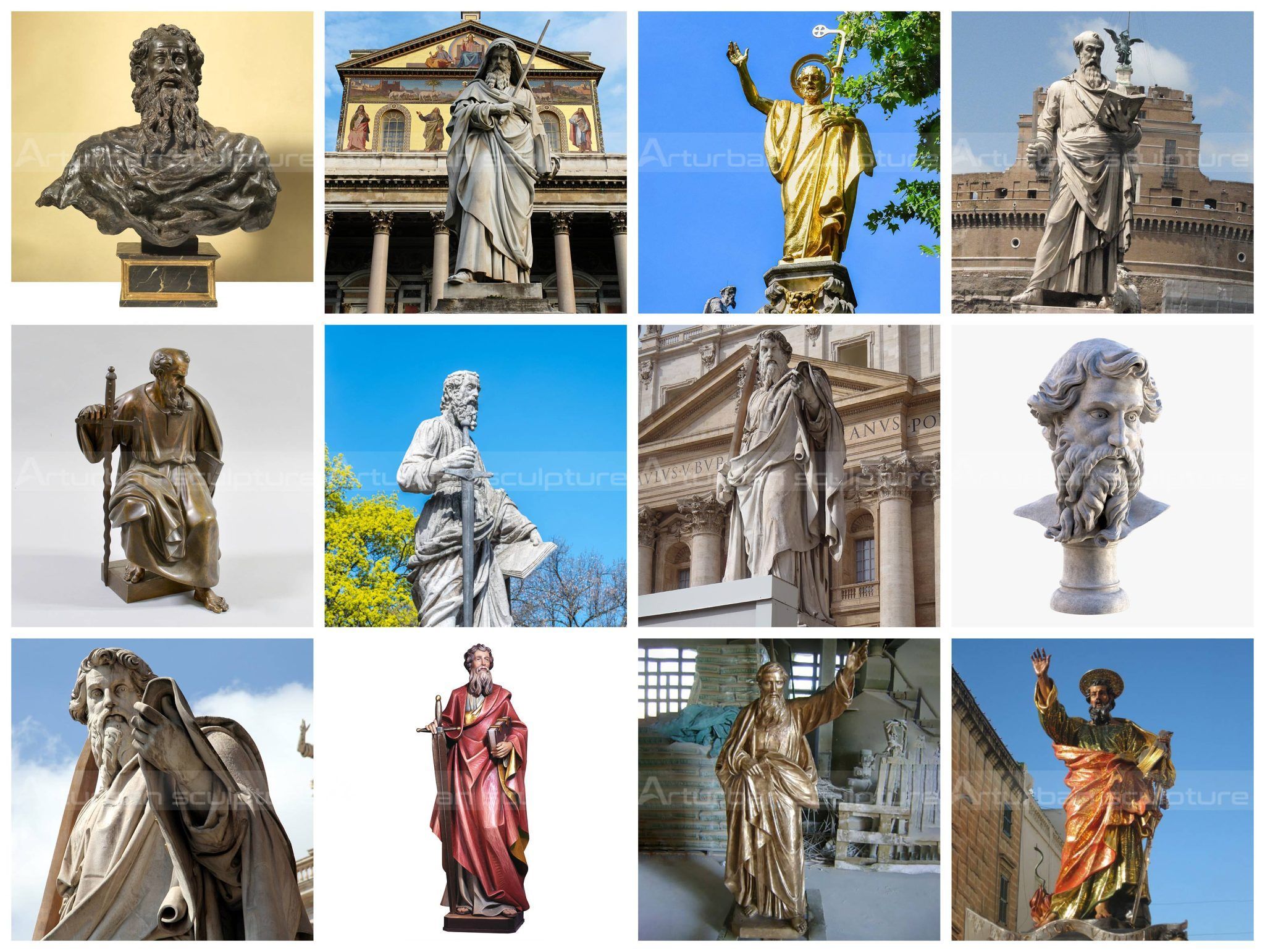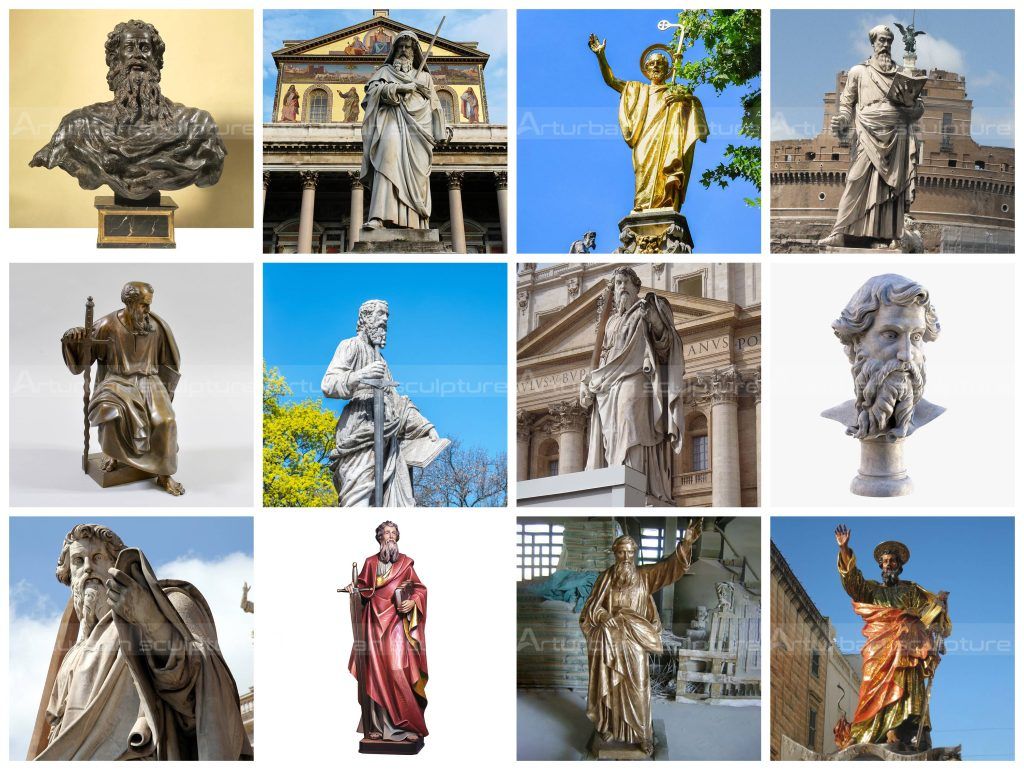 Send us your requirements now, we will reply to your email within 24 hours