1. Introduction of bighorn sheep statue
The bighorn sheep statue is a kind of exquisite art. It depicts a majestic sheep standing on a rock, with the ram standing straight, demonstrating
its strength and confidence. It held its head high and gazed into the distance, as if proclaiming its existence. The most eye-catching thing is its
two large horns, which are wide and curly, adding more dignity and charm to the sheep. The details of these corners are meticulously carved,
with clear and visible textures, as if every small grain has been meticulously carved out.
Such Bighorn Sheep Sculpture can be placed in public squares, gardens, or private courtyards to add artistic atmosphere and unique decorative
effects. Whether as an ornamental or symbolic object, bronze sheep sculptures can bring people the enjoyment of beauty and peace of mind.
The sculpture is made of sturdy and durable bronze material, which can maintain the stability and aesthetics of the sculpture for a long time.
Secondly, the luster and texture of bronze material give the sculpture a unique charm and artistic value. Bronze sculpture also has the characteristics
of oxidation resistance and corrosion resistance, which can resist the erosion of time and natural environment.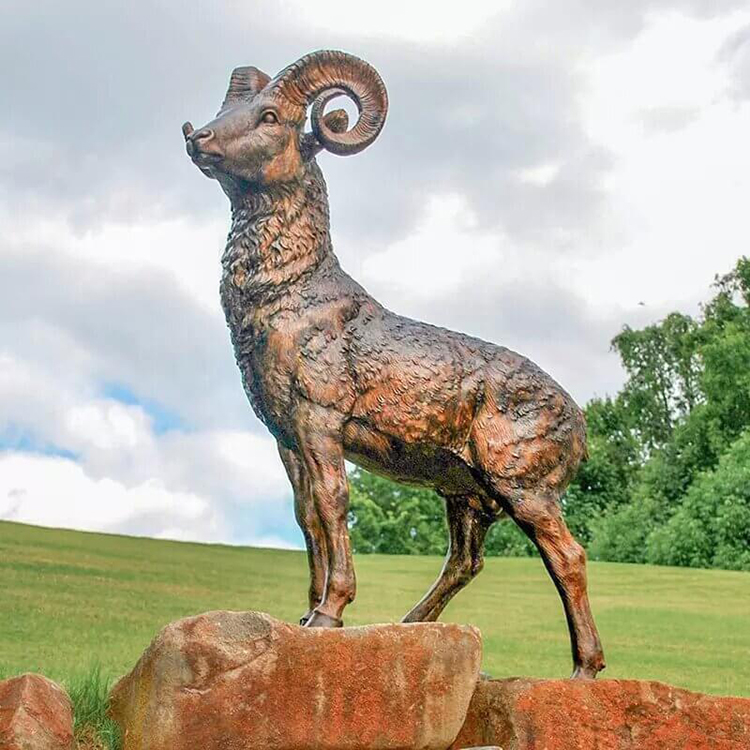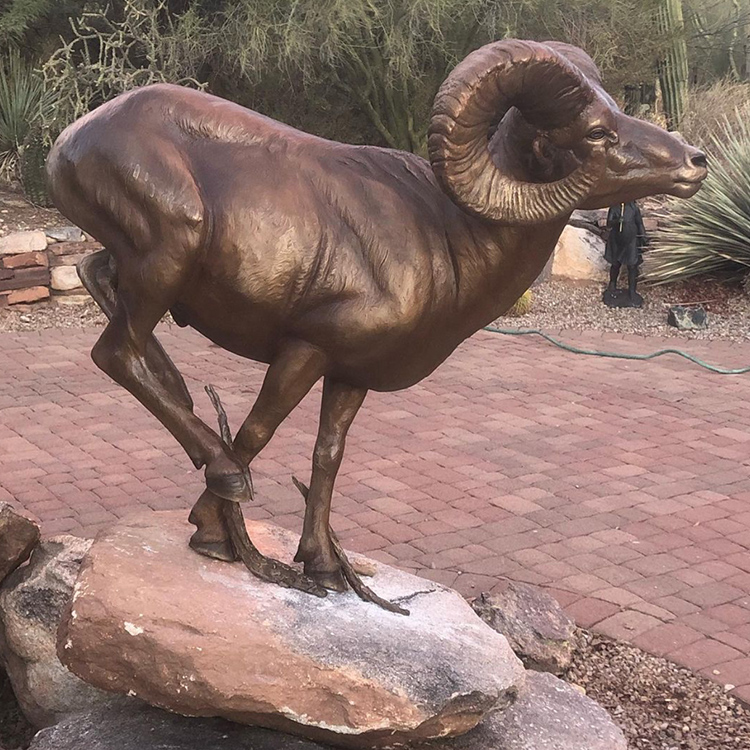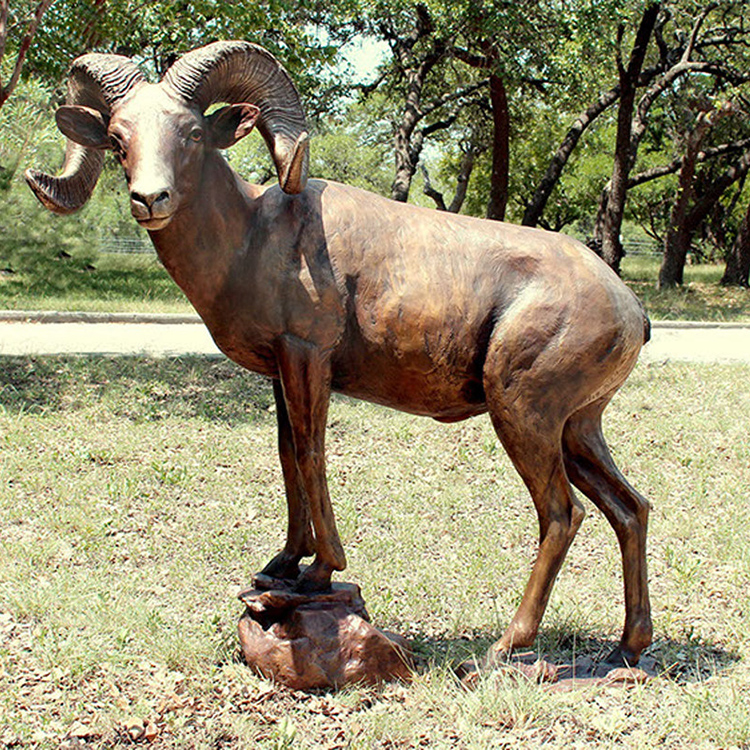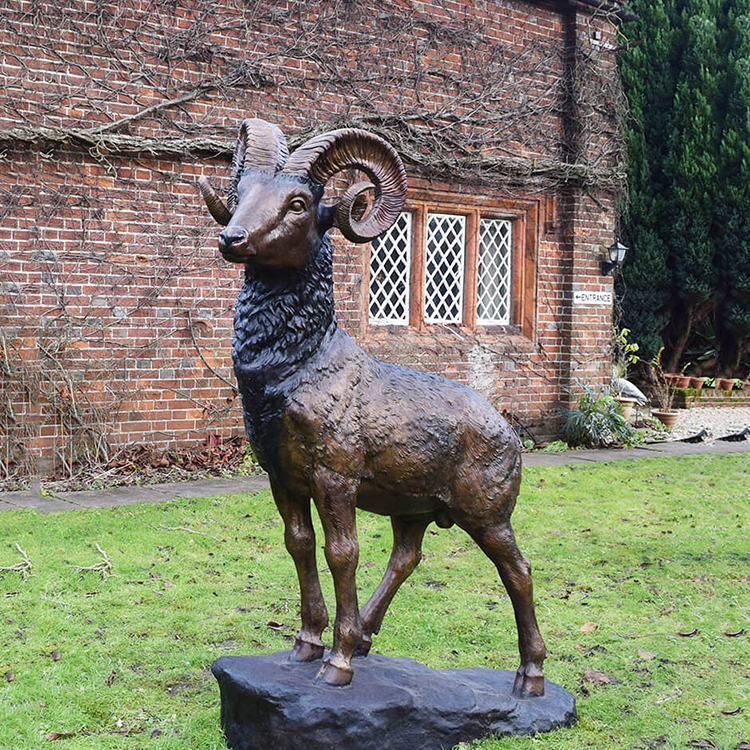 2. Production process
Step1 Design Communication:  You supply us with several photographs with dimensions.
Step 2 Project Consultation: Our team will make a production plan, according to your design, budget, delivery   time,  or any other service. Our final aim is to supply high quality and cost-saving   sculpture efficiently.
Step 3 Confirm Mold: We will make 1:1 clay or 3D mold,when finished clay mold,i will take photos for   your reference. The clay mold can modify any details till to your satisfaction.
Step 4 Carving and Polish: We will carving with natural marble according to clay mold. Then polished.
Step 5 Package: Strong wooden crate with waterproof and shockproof foam inside.
Send us your requirements now, we will reply to your email within 24 hours