Colombian contemporary artist Fernando portro's dog sculpture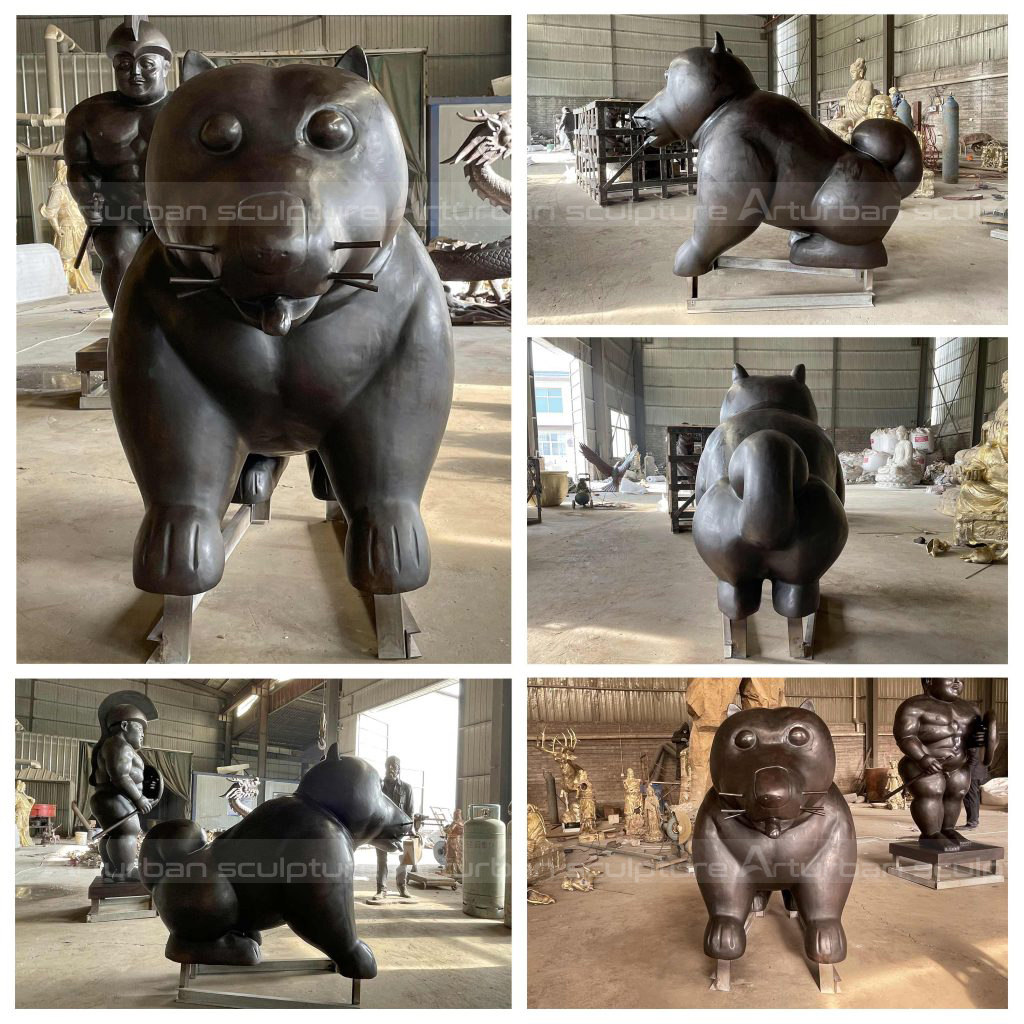 Botero art sculpture is very famous. This giant bronze dog sculpture was created by the artist Fernando Botero.
Fernando portro is a figurative artist and painter. Most people know him through Botero's paintings. However, when you see his sculpture, it will let your eye bright. Botero's works are full of three-dimensional sense. In today's Art Festival, his style is unique. Few artists have the honor to name an art style in their name. Botero style is one of such few examples. He uses exaggerated proportions to depict the images of people and animals, which is almost a unique feature of Botero's style.
From 1975 to 1977, Botero temporarily put aside painting and focused on sculpture. He has successively created 25 metal sculptures, involving large animals, human trunks, reclining women and some huge coffee pots. This large-scale dog sculpture is one of them.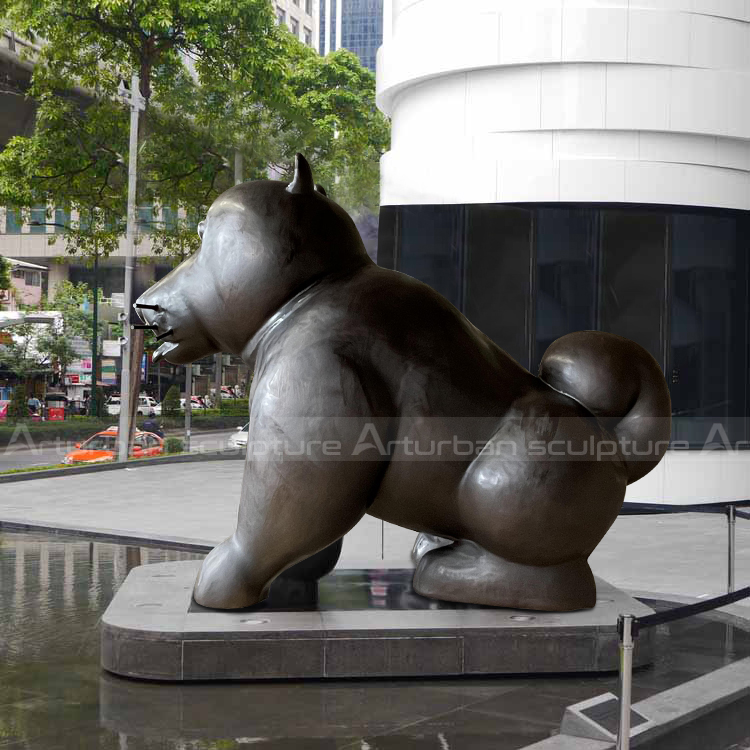 Description of Fernando Botero's giant dog sculpture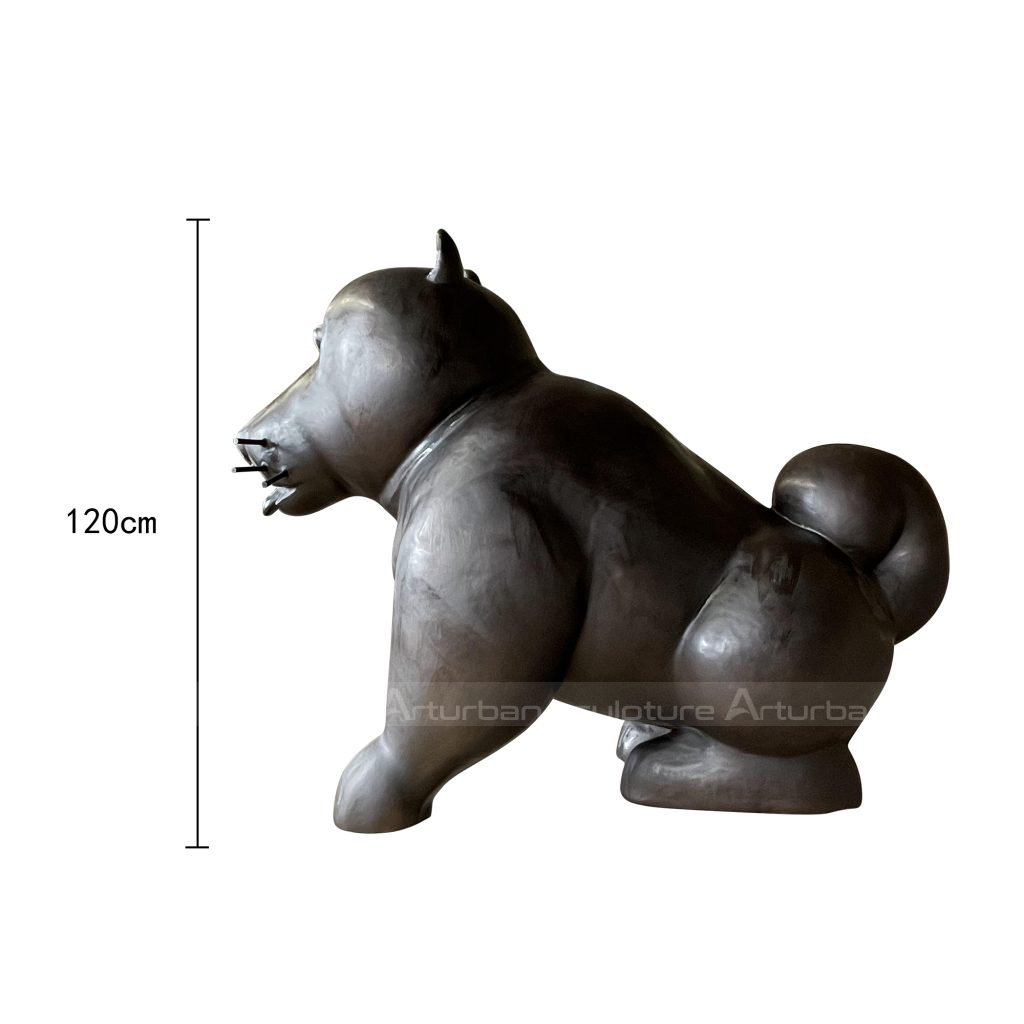 This large-scale dog sculpture customized by Arturban sculpture factory for customers is very smooth and delicate. It seems that the shape of the dog is very round under. The small ears, large eyes, three whiskers on both sides of the mouth, sticking out the tongue, looks very cute. When you see this image, you can't help but want to touch it? And the pedestrians who passed by it did so, stroking the lovely giant dog sculpture, as if they were stroking an enlarged pet.
The perfect details of this large-scale dog sculpture can be appreciated from different angles. On the side, we can see its fat and smooth limbs and squatting posture, which seem to be obedient and waiting for the attention of the owner. In the back, we can see the cocked tail, which seems to be waiting for the praise of the owner to satisfy its small vanity.
This bronze giant dog botero art sculpture is one of the most successful sculptures we have made. It boldly challenges the artist's creative style, perfectly shapes the shape and artistic characteristics of the sculpture, and shows high-quality artistic sculpture. In the eyes of the master, obesity is by no means cheap and fat. He also thinks that sculpture is used to convey the beauty of nature, and touching sculpture represents the integration of human and nature.
This sculpture is very suitable for the decoration of outdoor gardens, courtyards, squares, etc. The lovely and round shape makes you relax in an instant after a busy day, as if all the hard work is worth it. It liberates your heart. At this moment, you will forget all the troubles in your heart and enjoy rare comfort. Tomorrow, you will be full of energy.
Send us your requirements now, we will reply to your email within 24 hours