Oriental legend — Bruce Lee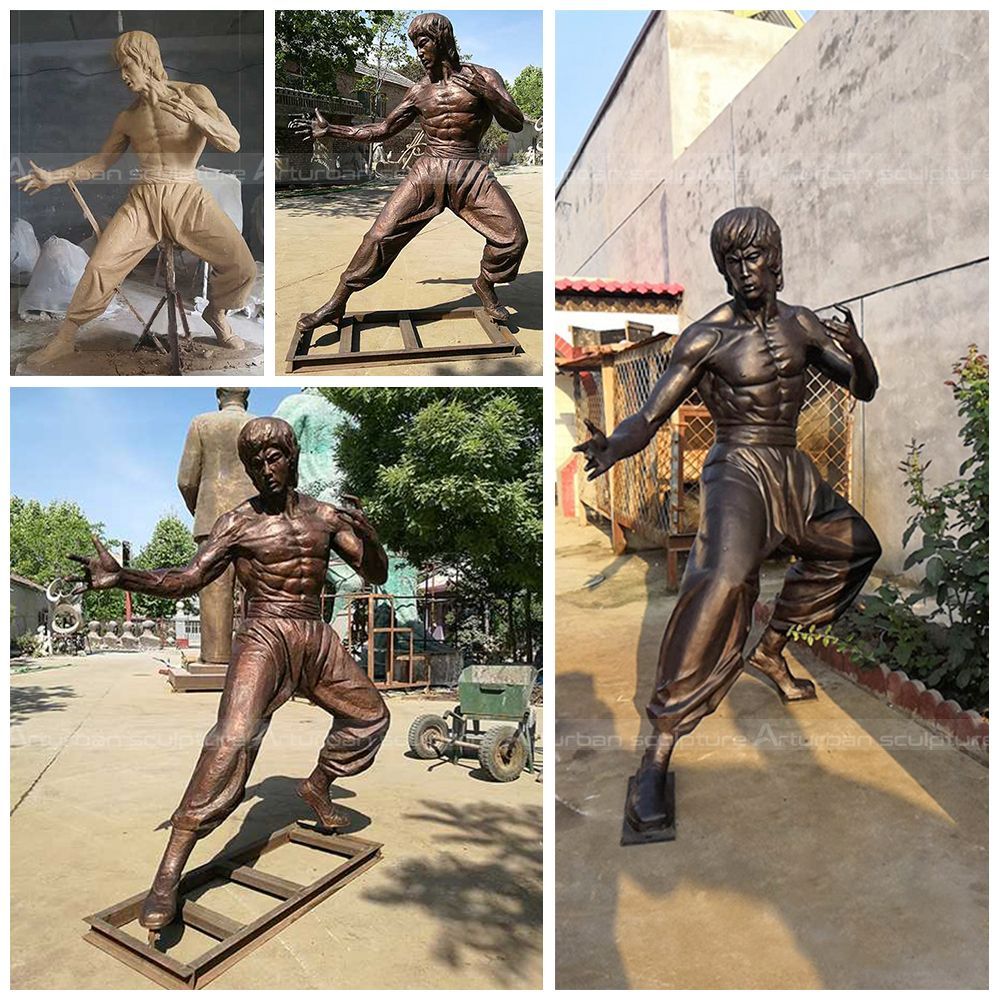 This is the Bruce Lee sculpture. Bruce Lee is an internationally famous Chinese martial artist, founder of Jeet kune do, actor of action film, action director, martial arts director, founder of Kung Fu film, and the first Chinese protagonist in Hollywood.
Bruce Lee was born in Donghua Hospital, San Francisco, USA. When he was young, he lived and studied in Kowloon, Hong Kong. He studied Wing Chun boxing with IP man as his teacher. Later, he founded his own Jeet kune do based on Wing Chun.
Bruce Lee's career achievements have an impact on the film industry and culture. He not only pioneered the Chinese entering Hollywood, but also created Jeet kune do. He is also a pioneer in introducing the concept of mixed martial arts into films, enabling Westerners to understand and learn kung fu and develop MMA FIGHTING. At the same time, action films or "Kung Fu films" have become one of the mainstream films in Hong Kong.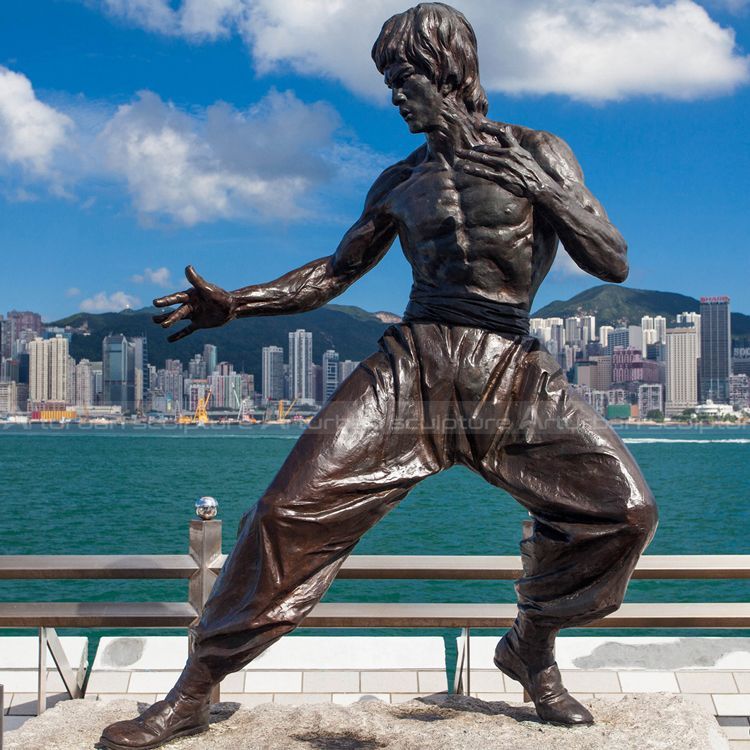 The appearance of Bruce Lee has changed the image of Chinese in the eyes of foreigners. Since then, many western films have set Chinese as martial arts masters, making Westerners think that Chinese are martial arts masters. Bruce Lee occupies a position in the Hollywood Walk of fame, and is one of the four Chinese except Huang liushuang, Liu Yuling and Jackie Chan. A bronze statue and a memorial plaque were erected in the avenue of stars in Hong Kong.
Sculpture details of Bruce Lee monument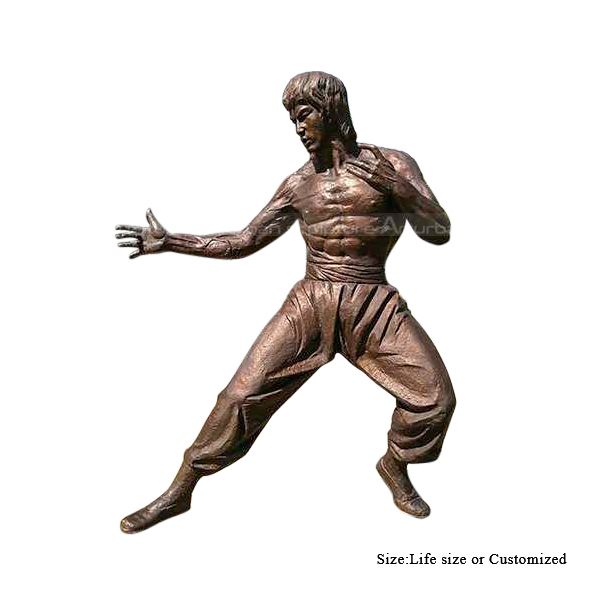 This Bruce Lee sculpture is a classic memorial sculpture carved by our Arturban sculpture foundry. It is shaped by Bruce Lee's martial arts classic action image. The strong muscles and the standard action details all show the rigorous standard of martial arts details. His head is sideways, his left hand is defensive, his right shoulder slightly raised, his hand is aggressive, his right foot forward, slightly bent, and his left heel raised. It has great flexibility and is ready to stimulate the body to move forward at any time like a tightly wound spring.
Bruce Lee is an eternal name in the human galaxy. Few people can have such a wide and far-reaching influence in the world like him. He broke the racial boundaries, broke into Hollywood, and stood on the stage of the world's movies. Film fans were fascinated by his extraordinary physical quality and unique performance. This century giant, who bravely climbed the two peaks of Kung Fu and film, is also an outstanding life instructor. He integrates the body and mind in martial arts into a way of life and constantly pursues his true self.
This Large Mermorial Statue of Bruce Lee shows the image of Bruce Lee in people's hearts. Today, Bruce Lee still lives in people's hearts, as an idol to worship, as the Enlightenment of Kung Fu, and as a reflection of life. No matter how the times change, the reason why Bruce Lee is still so cool is not because of his legendary life experience.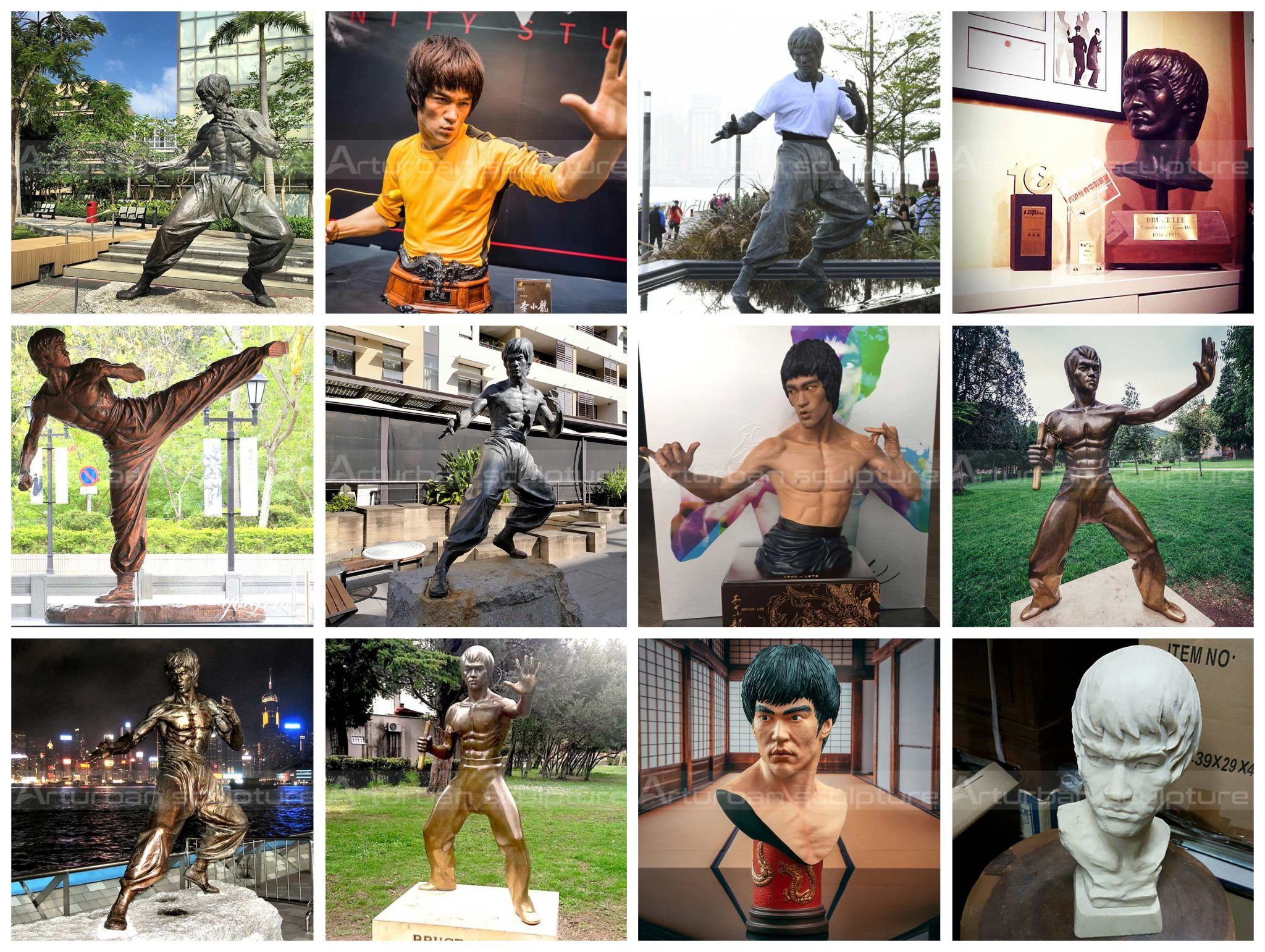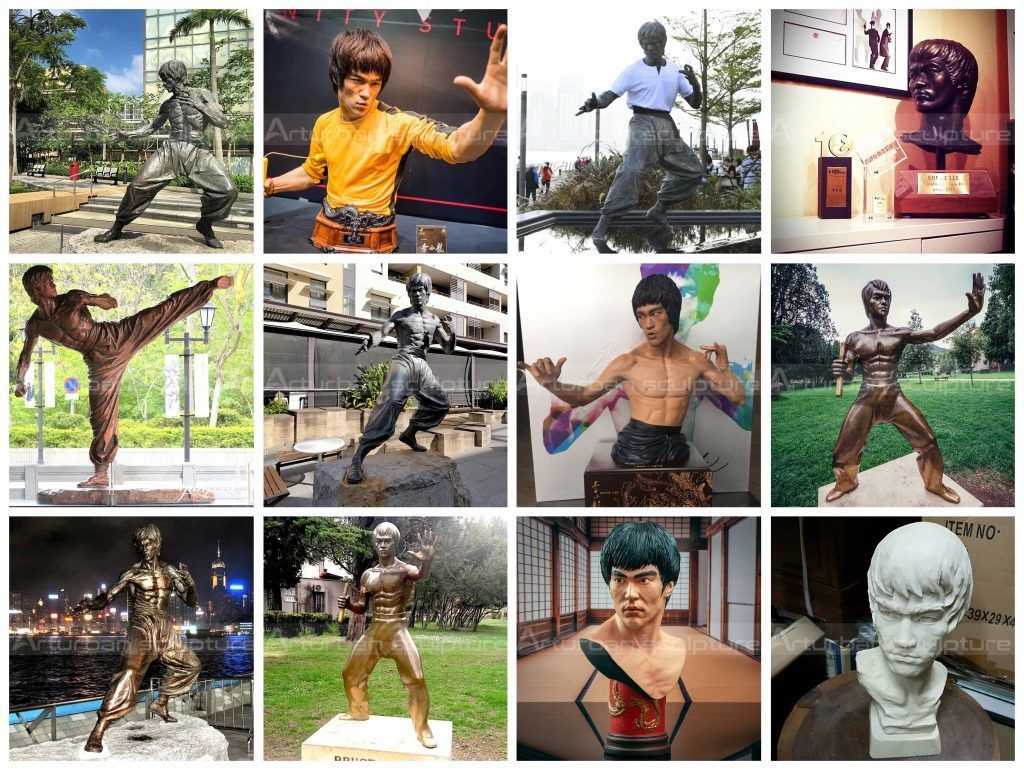 Send us your requirements now, we will reply to your email within 24 hours