The darling of fashion — Bulldog sculpture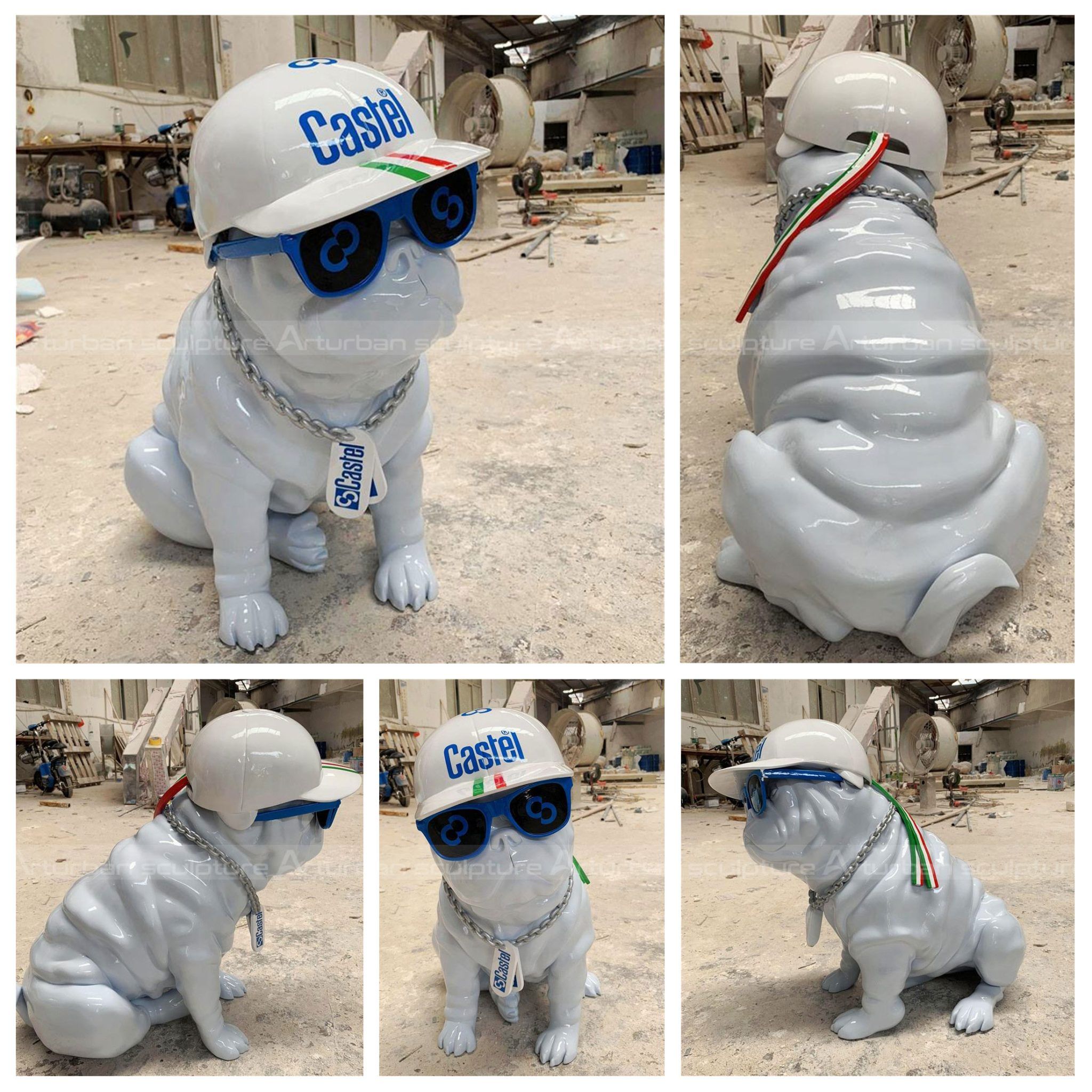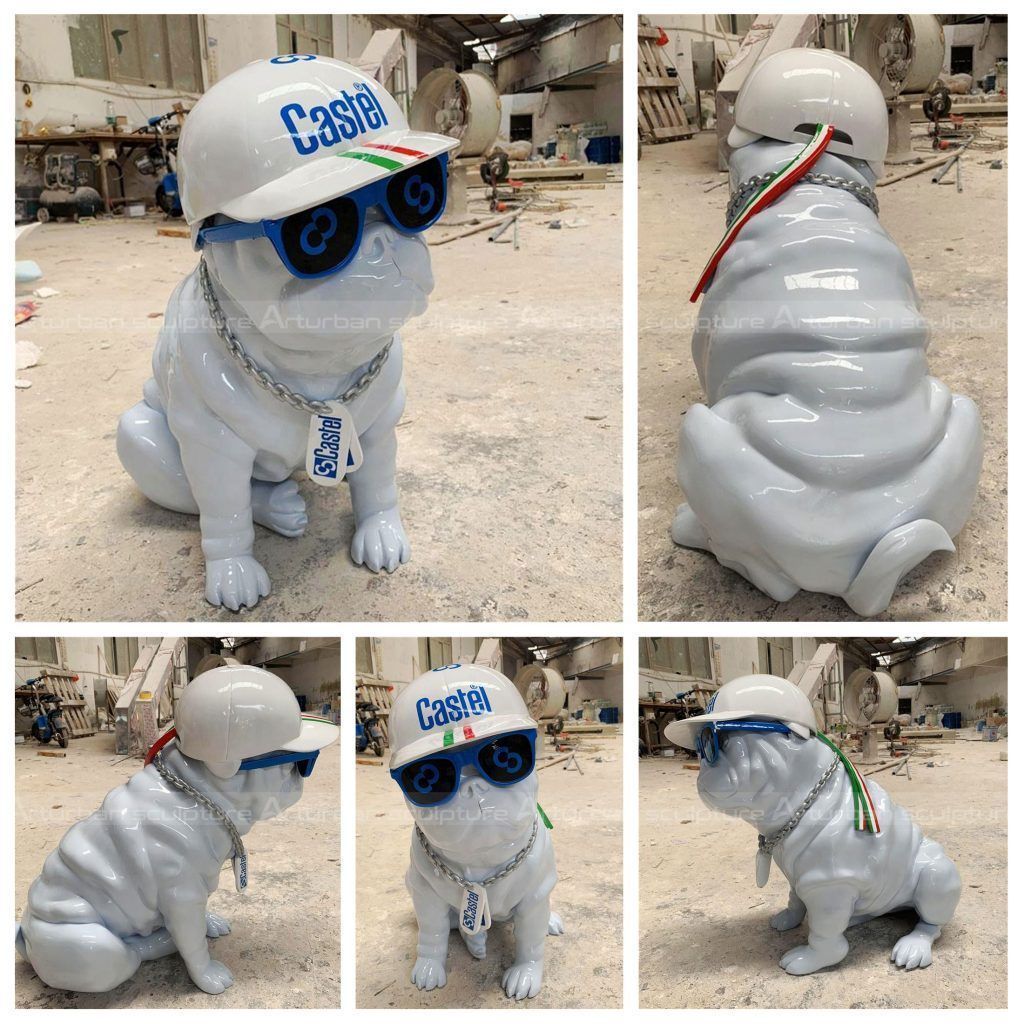 This is a bulldog art sculpture. How to dress up a pet dog as handsome, elegant and beautiful has puzzled many young pet lovers. But what kind of experience will it be when a beautiful Bulldog sculpture meets a sculptor who knows how to dress up?
This is a very lovely Bulldog sculpture. I believe that when you first see this sculpture, you will already feel its loveliness. Judging from the appearance, the Bulldog is really very lovely. Especially after wearing all kinds of clothes, it's very handsome!
How to dress up a pet dog to be more beautiful? First of all, correct dress. if the dress is too fancy, it will make people feel superfluous or too different. Moreover, the Bulldog is originally a short haired dog. It only needs simple collocation to make it look energetic and lovely.
The fashion matching of this Bulldog is even more exquisite than that of the trendy man. That cute and obedient expression is more lovable. Look, you have bright eyes and fashionable clothes. Are you going to the party?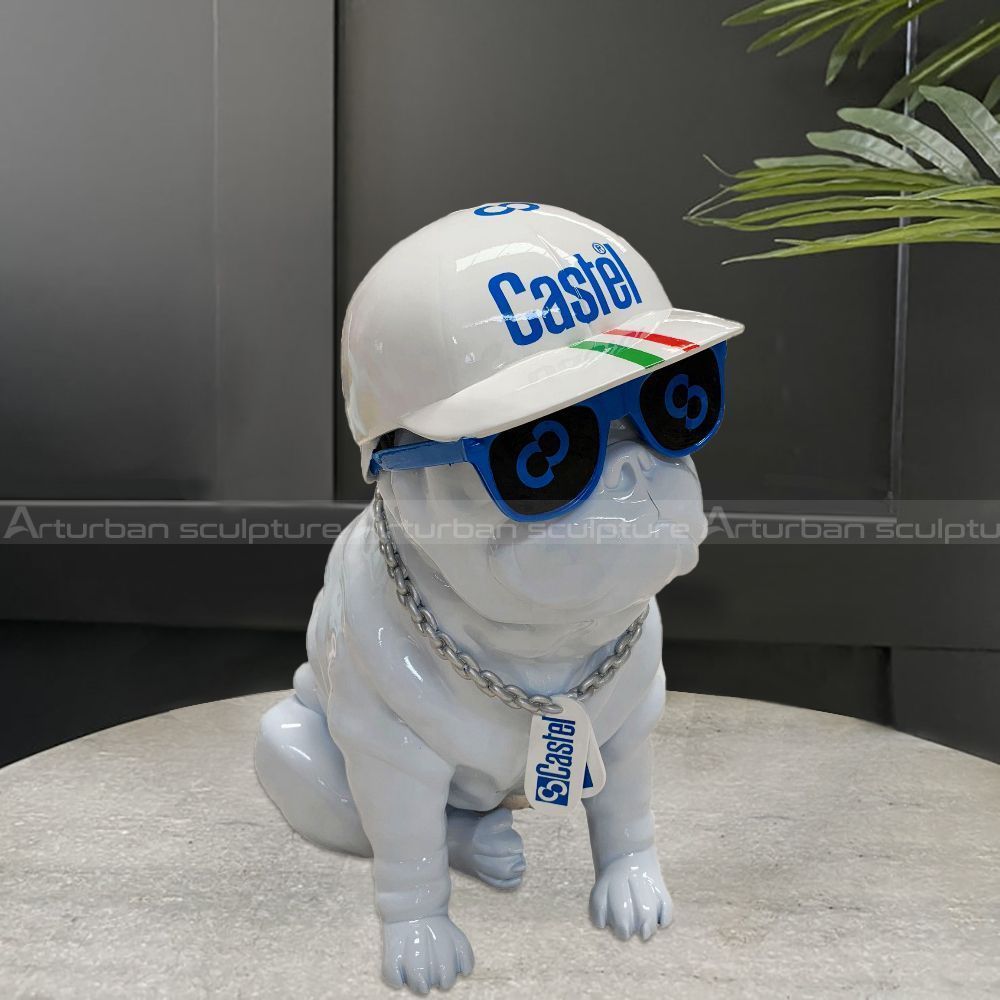 There are people who love beauty. I have to admire this artist. The cool clothes matched with the hat and the high appearance of the bulldog show an enviable Bulldog sculpture. Who wouldn't like such a handsome Bulldog sculpture? The lovely and honest image makes people fondle it and even want to put it in their own home. The heart of people will always be melted by its cute image.
Exciting bulldog art sculpture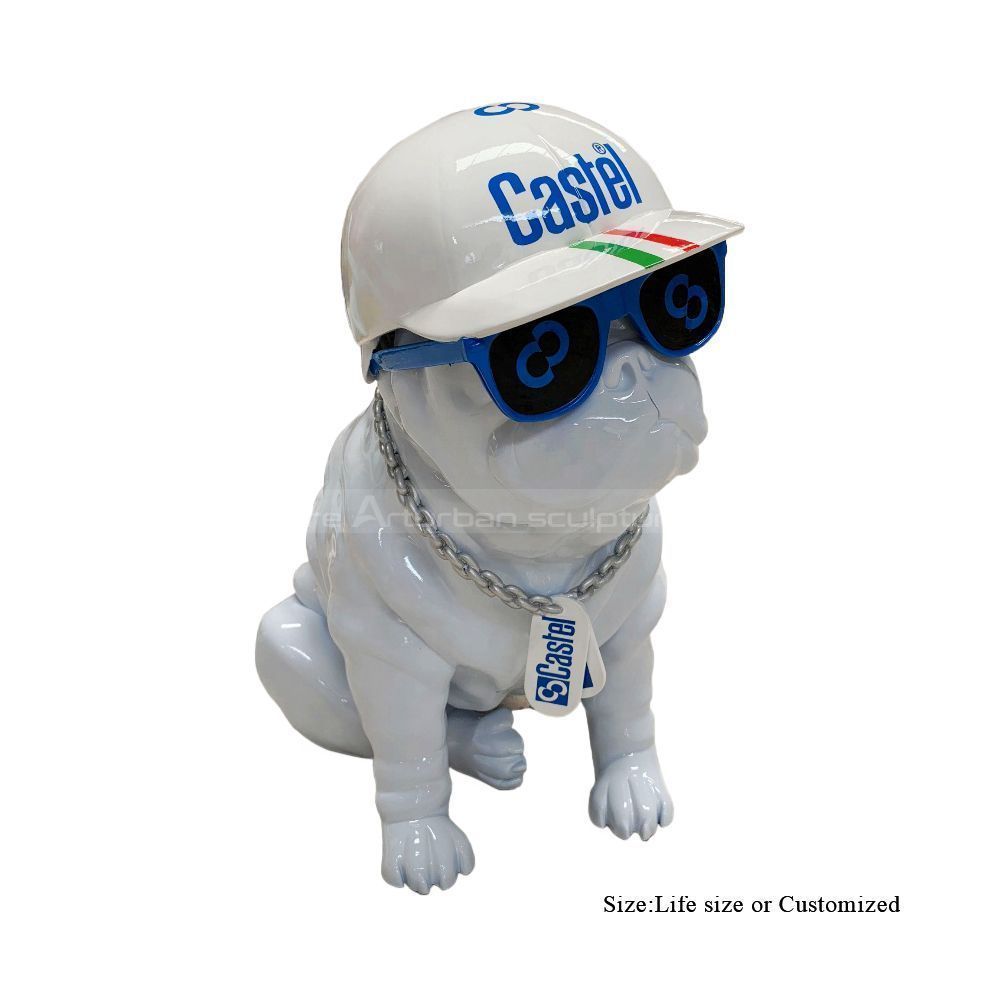 This handsome bulldog art sculpture is carefully made by the skilled sculptors of our Arturban sculpture foundry. The lifelike image of the bulldog makes us want to tease and play with it. When it finds it motionless, you will find that it is only a bulldog sculpture.
This bulldog art sculpture squats on the ground, wearing beautiful clothes, a fashionable hat on the head, and fashionable glasses. Behind it, we can see the colorful rope passing through the hat, and the chain with a tag on the neck. It looks very fashionable and generous, like a bulldog following the trend. The whole body is white, which means that the owner takes good care of it and takes care of every detail of the body.
This life size dog statue is a very vivid Bulldog sculpture placed in pet shops, shopping malls, commercial streets and other places. The detailed and realistic Bulldog sculptures not only add vitality and fashionable outdoor modern art features to the surrounding environment, but also add fun and happy atmosphere to the surrounding. It has become the focus of fashion and attracted everyone's attention.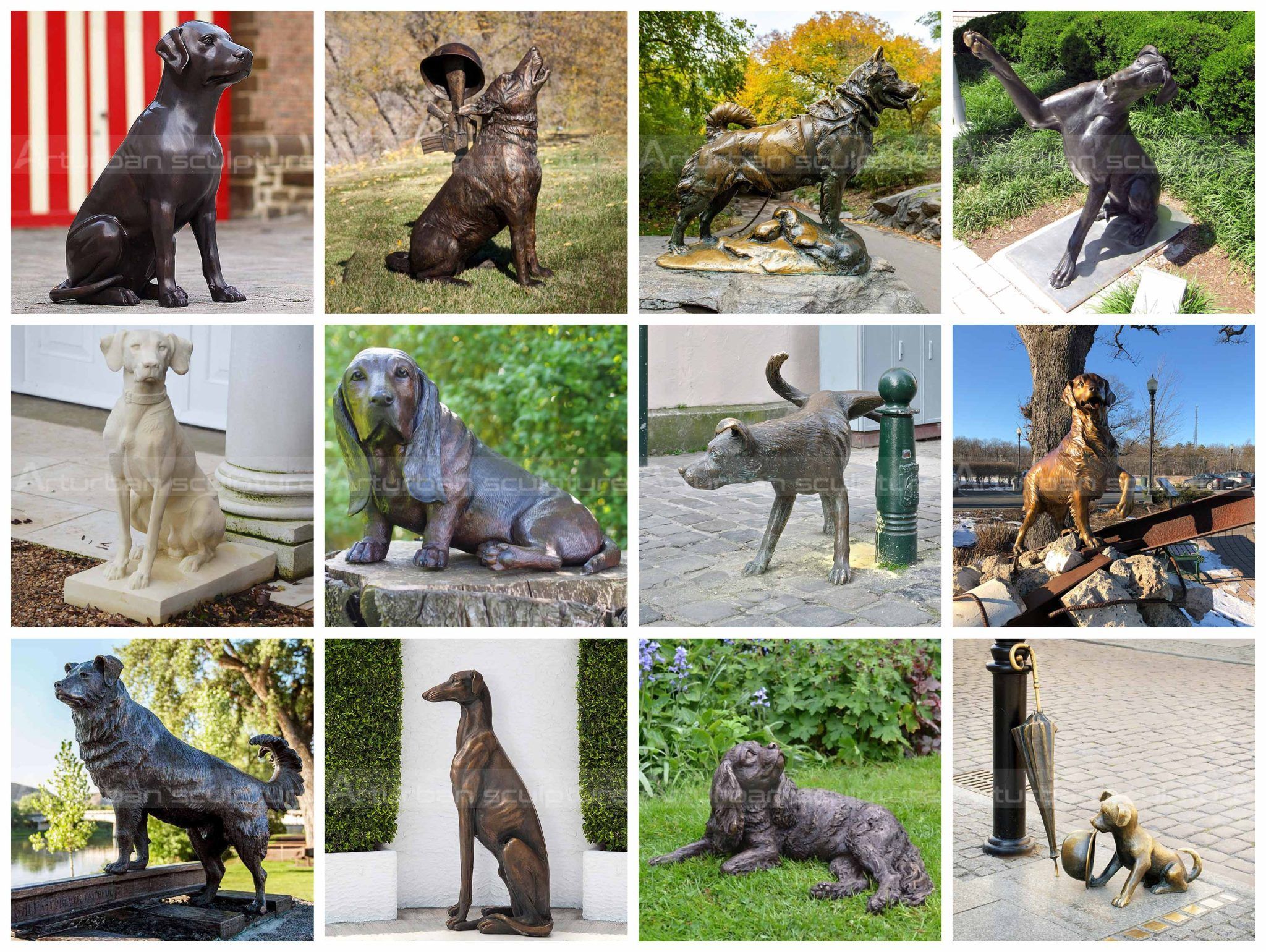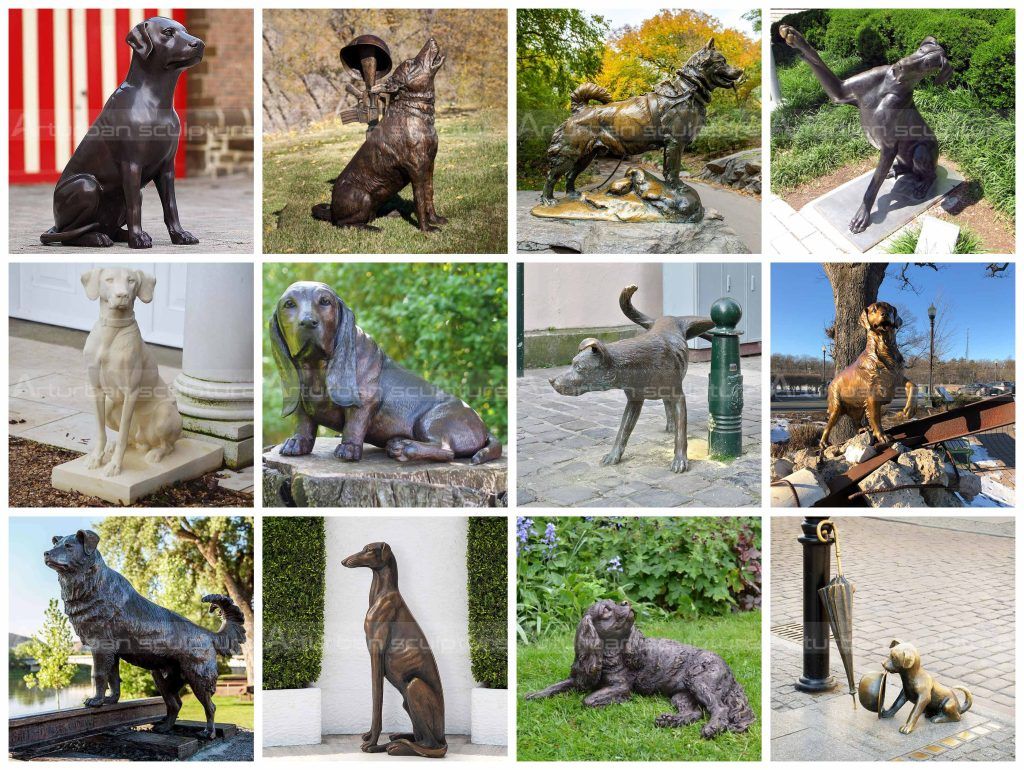 Send us your requirements now, we will reply to your email within 24 hours