Polish Sculptor Igor Mitoraj — incomplete beauty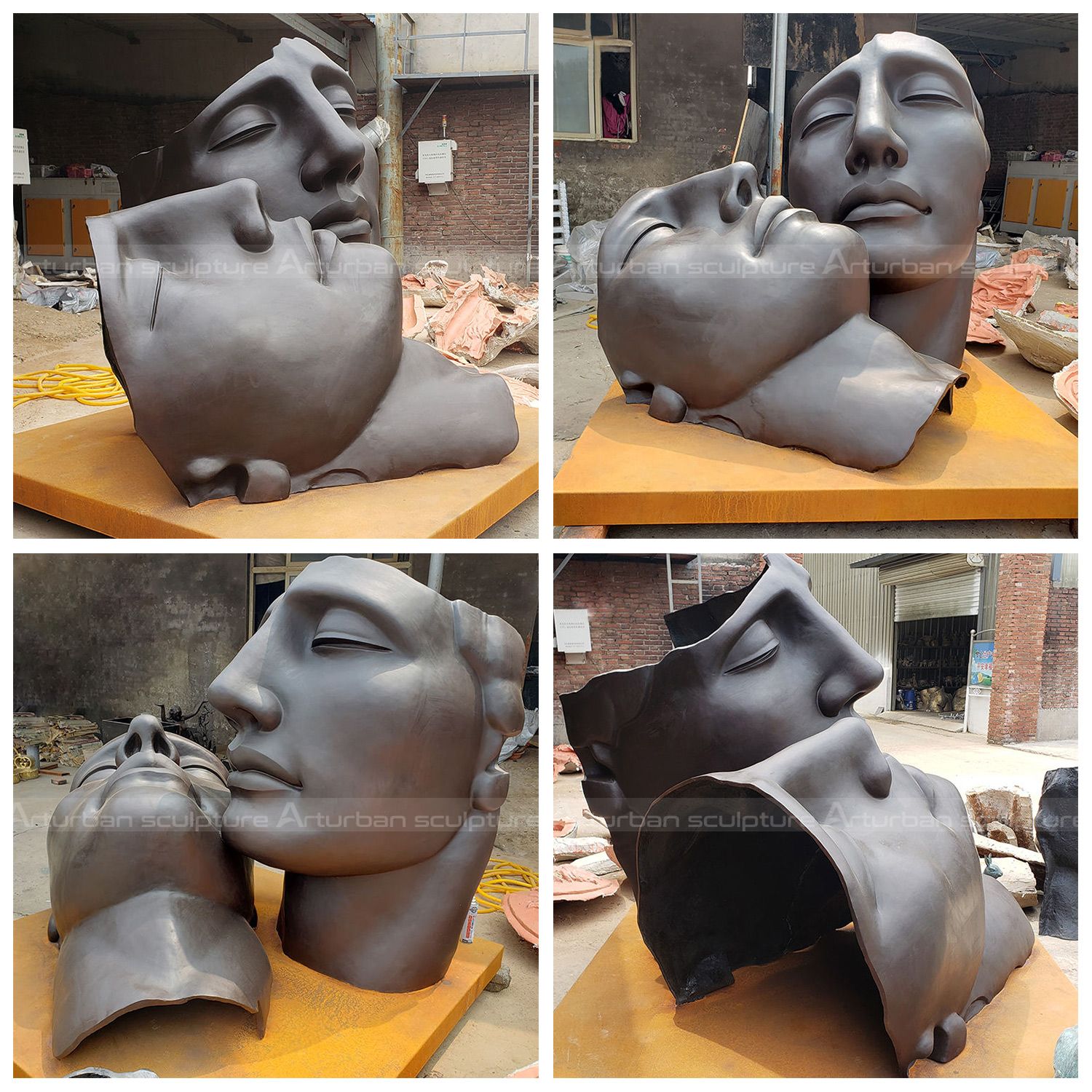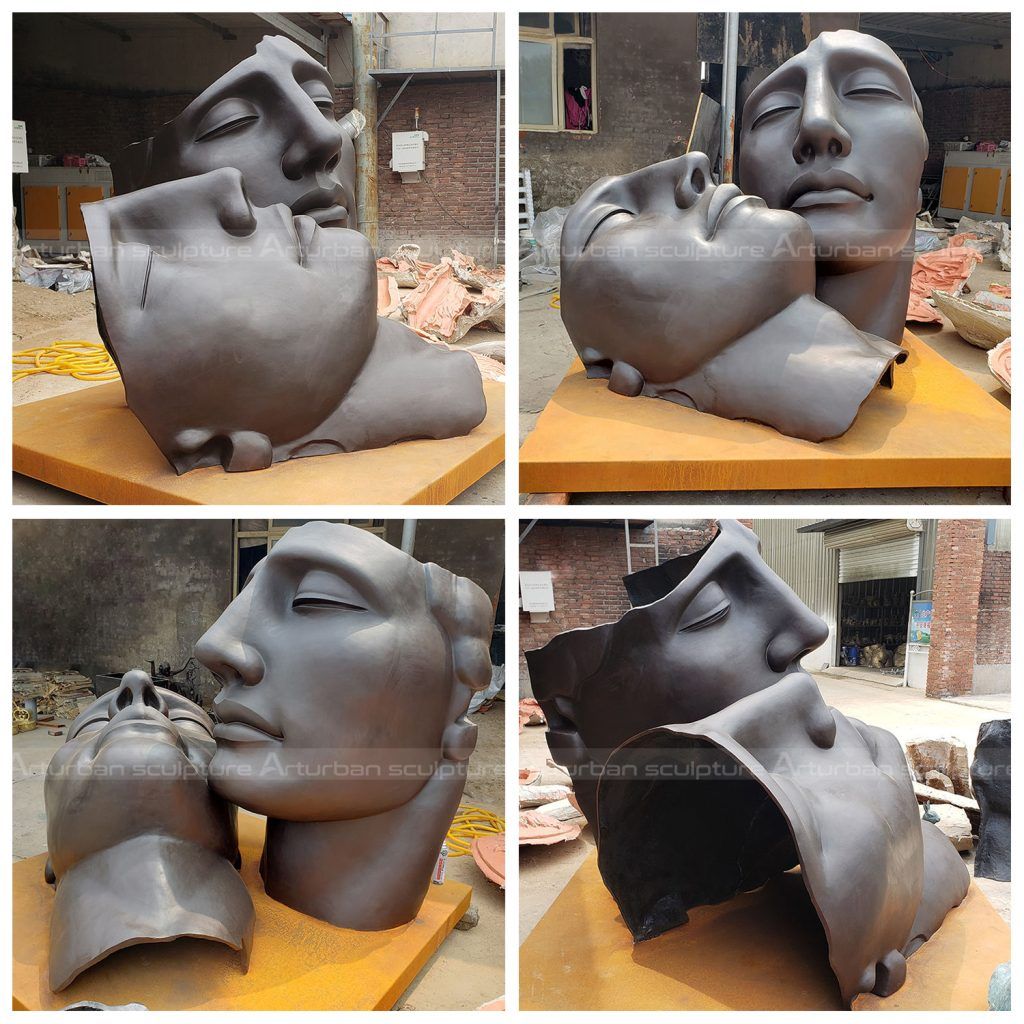 hermanos sculpture is a famous art work of Igor mitoraj (1944-2014). He was a Polish sculptor. His sculptural style is rooted in the classics, but it also integrates the distortion and truncation of postmodernism exaggeration. It should be "incomplete beauty". He was fascinated by the art and culture of Latin America and spent a year painting and traveling in Mexico.
Gor mitoraj's sculptural style rooted in the classical tradition and focuses on shaping a good torso. Mitoraj introduces a postmodern twist and show off amputation of limbs, emphasizing the damage suffered by most real classical sculptures. His works often aim to explore the deep-seated problems of human body, beauty and frailty, as well as human nature, which degenerate with the passage of time.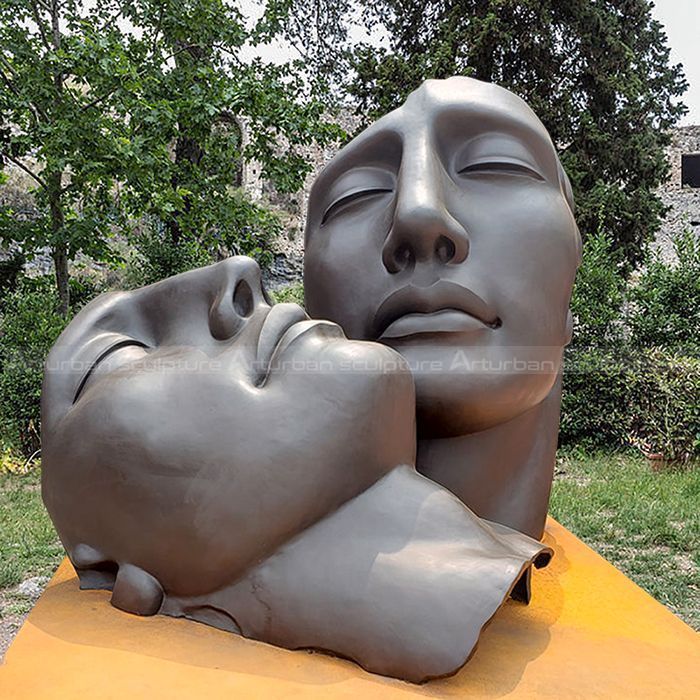 The prototype of the hermanos sculpture created by Igor mitoraj all come from ancient Greek myths and legends, including angels, mummies of emperors, and Greek gods. Everywhere is full of the shadow of Cultural Renaissance, but what is different is that all his works are not copies of ancient culture. While drawing on the classical techniques, it also gives them a modern perspective. Incomplete portrait, with creative imagination. The works have profound enlightenment and shock, penetrating the appreciation thinking.
Hermanos sculpture are in some famous places. Such as the British Museum, the London Financial District, the Yorkshire Sculpture Park, the world famous Agrigento site, Sicily and other prominent locations.
Hermanos sculpture details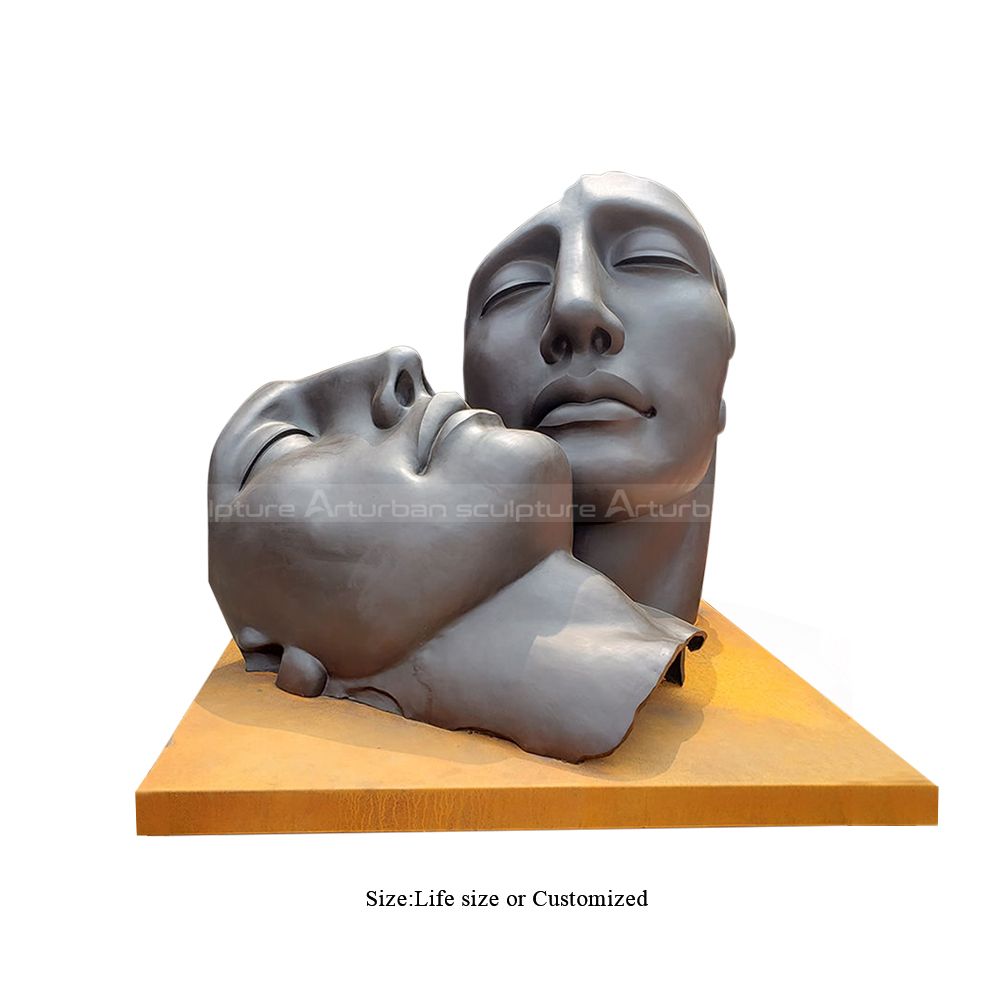 In all Igor Mitoraj's works, there are a series of broken face sculptures. From these sculptures, we can easily see that those familiar faces only exist in a small part of his works. The incomplete body and broken face make people very curious.
The original work of hermanos sculpture placed in the Contini Art Museum. This sculpture was carefully made by the experienced sculptors of our Arturban sculpture foundry. It highly restored the delicate details of the artist. Let us feel a strong artistic atmosphere. This sculpture is two incomplete faces snuggling closely together, their eyes closed as if they were resting, and their faces were very calm. This sculpture shows very delicate facial features, sexy lips on the face, high nose bridge, and details of double eyelids.
On the back of the sculpture, you will find the hermanos sculpture is like a mask. Behind the empty sculpture, you can see the texture of the sculpture. This unique sculpture is very exquisite, decorated in gardens, squares, cities… and other places. The motionless huge body and face appear in front of people, bringing a color to the originally quiet street. It will become the focus and attract everyone's attention.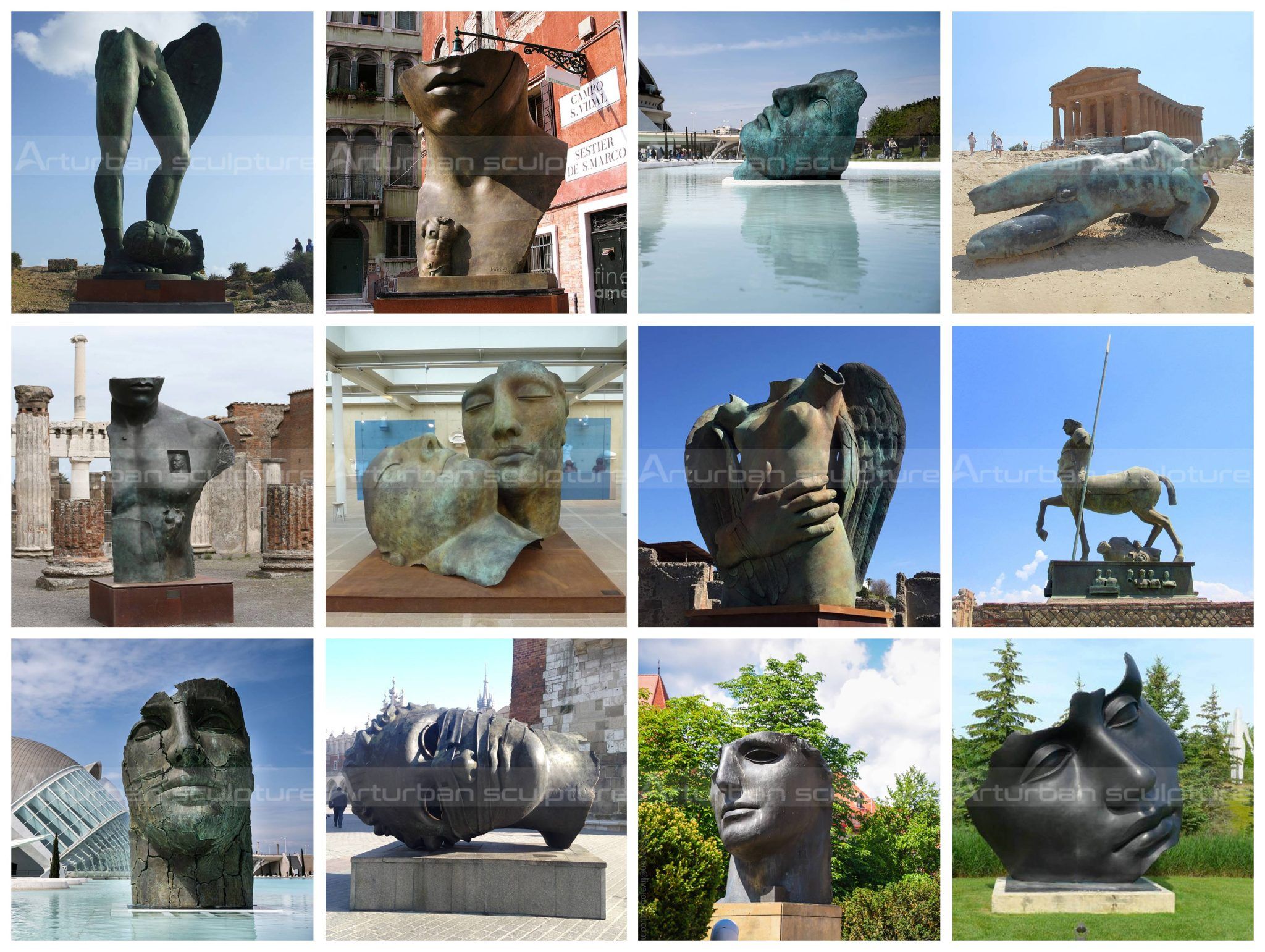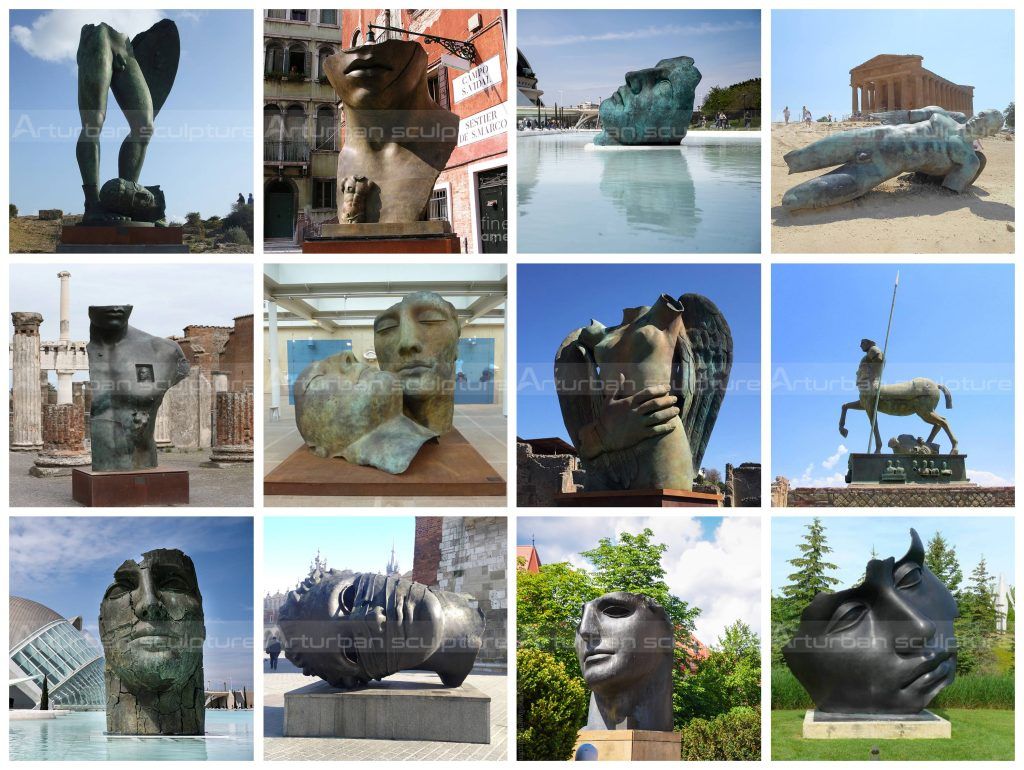 Send us your requirements now, we will reply to your email within 24 hours