Still water sculpture by NIC Fiddian Green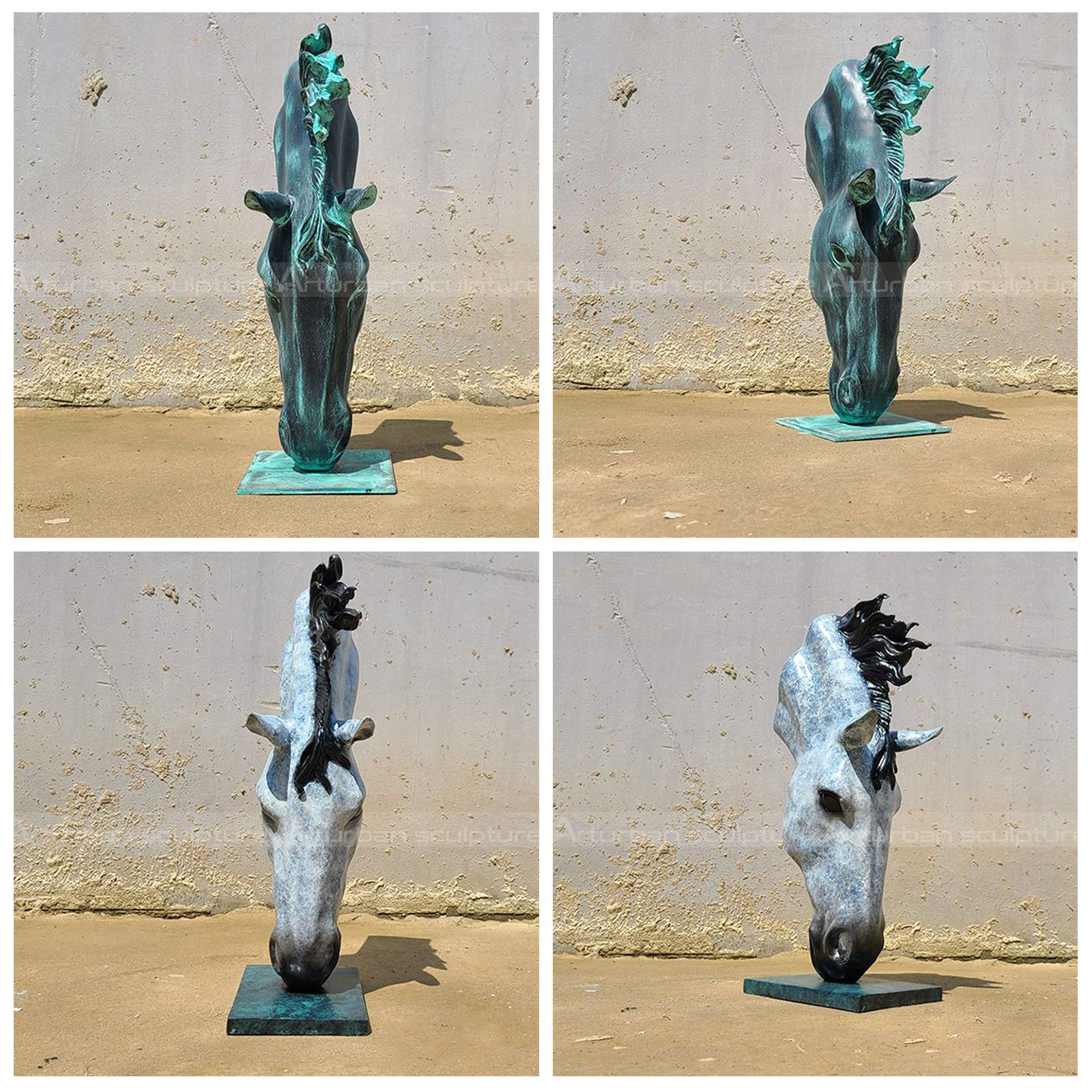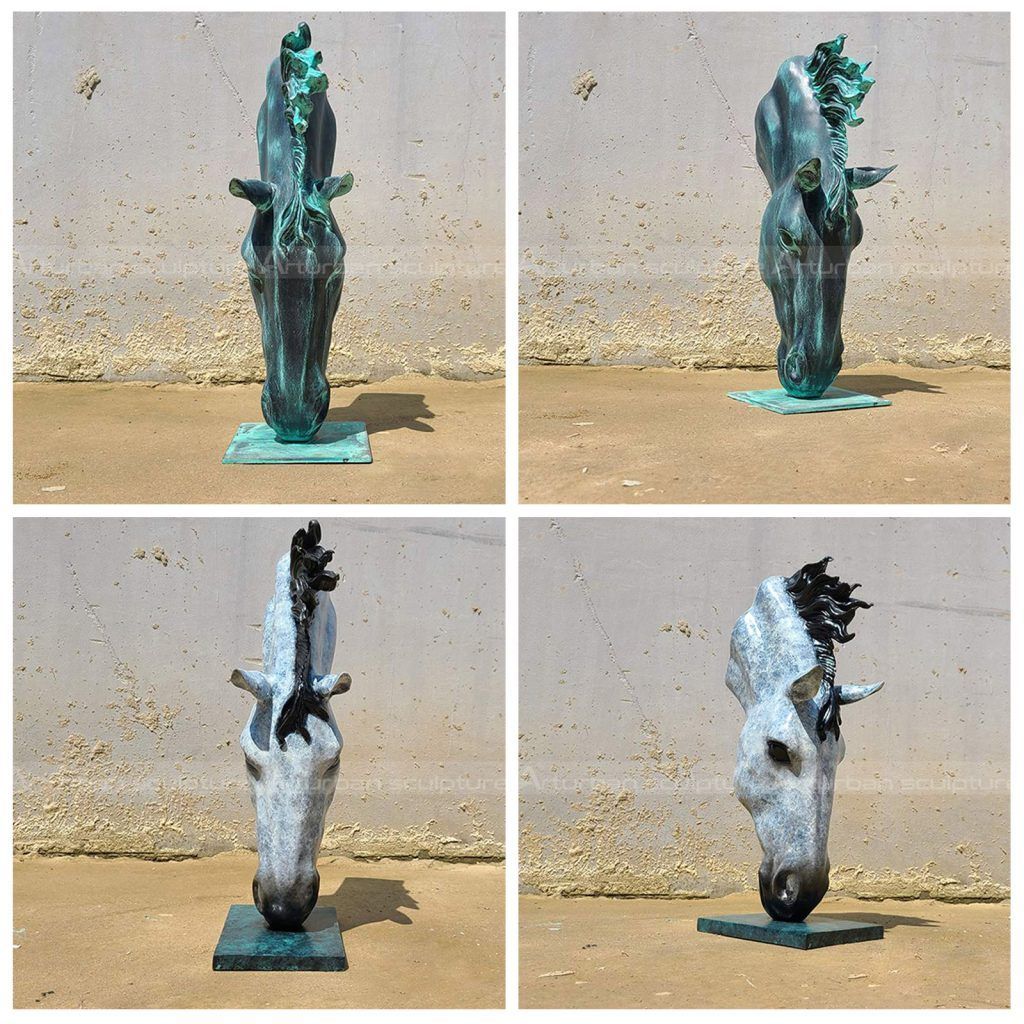 Still water horse head is an large horse head sculpture, carved by British artist Nic Fiddian-Green. A huge horse head is captured, as if the horse is drinking water. This sculpture provides a quiet status, a quiet moment and a meditative moment. In the outdoor garden, it is a sign of quiet atmosphere. A huge horse's head is drinking quietly outdoors. The surrounding environment seems to be silent. The horse's head brings us endless imagination.
Nic Fiddian-Green was born in Ireland in 1963. He has been making commemorative bronze sculptures for 20 years and is good at making lifelike horse head models, some smaller than life size, and some larger than life size. He used horses as creation models in his studio in a stable block in Surrey.
His passion for horse head began in 1983, when he was a student of the Chelsea Academy of art. At that time, he was to visit the British Museum for inspiration. He met Elgin marble and shocked by the horses of Selene. It is a well preserved sculpture of the fifth century BC, which will be the basic inspiration for his entire career.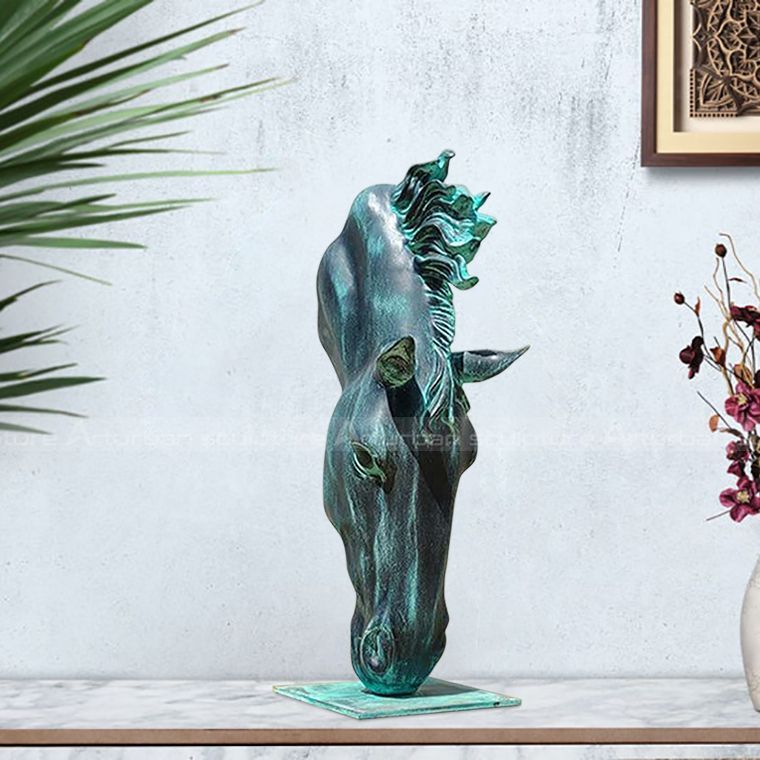 Nic Fiddian-Green later reflected that "it is my constant goal to capture skill, vitality, balance and beauty so clearly in these Greek sculptures". The artist used clay, gypsum, lead and marble to create it and personally supervised the casting of the sculpture into bronze.
Details of large horse head sculpture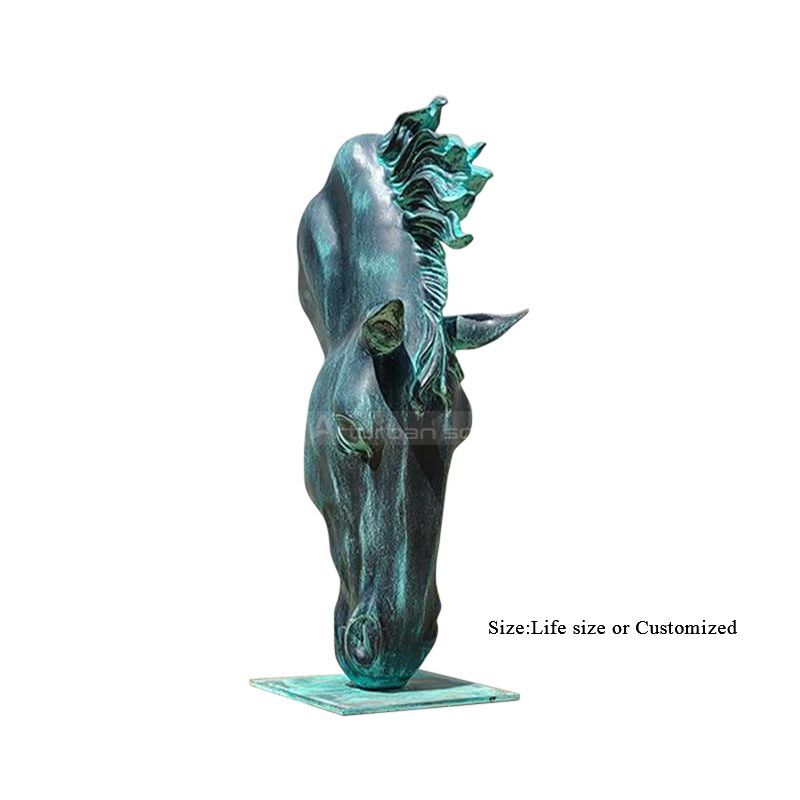 This horse head fountain is the graceful posture of a horse's head drinking quietly. We can appreciate this elegant sculpture from different angles. The beautiful sculpture posture was re engraved by many customers who love horses. This sculpture was a work art of Arturban sculpture foundry for customers. We used the wax loss method to vividly carve the horse head. In the coloring of sculptures, we adopted the chemical coloring method to make the colors of sculptures rich, natural, thick and solid. Not only the details of the horse's face and the look vividly shaped, but the classical bronze green sculpture color is full of a strong retro art and cultural atmosphere.
The large horse head sculpture drinking water with his head bowed looks very quiet and elegant. With its existence, the surrounding environment becomes quiet instantly. The movement of drinking water with his head bowed looks very slow, giving people a calming effect. As the decoration of living room, study, corridor and various indoor places, its quiet and elegant image allows us to have a relaxing and pleasant paradise of our own in this noisy world, which can liberate the pressure of life for us.
Send us your requirements now, we will reply to your email within 24 hours