St Jude —- the patron saint of despair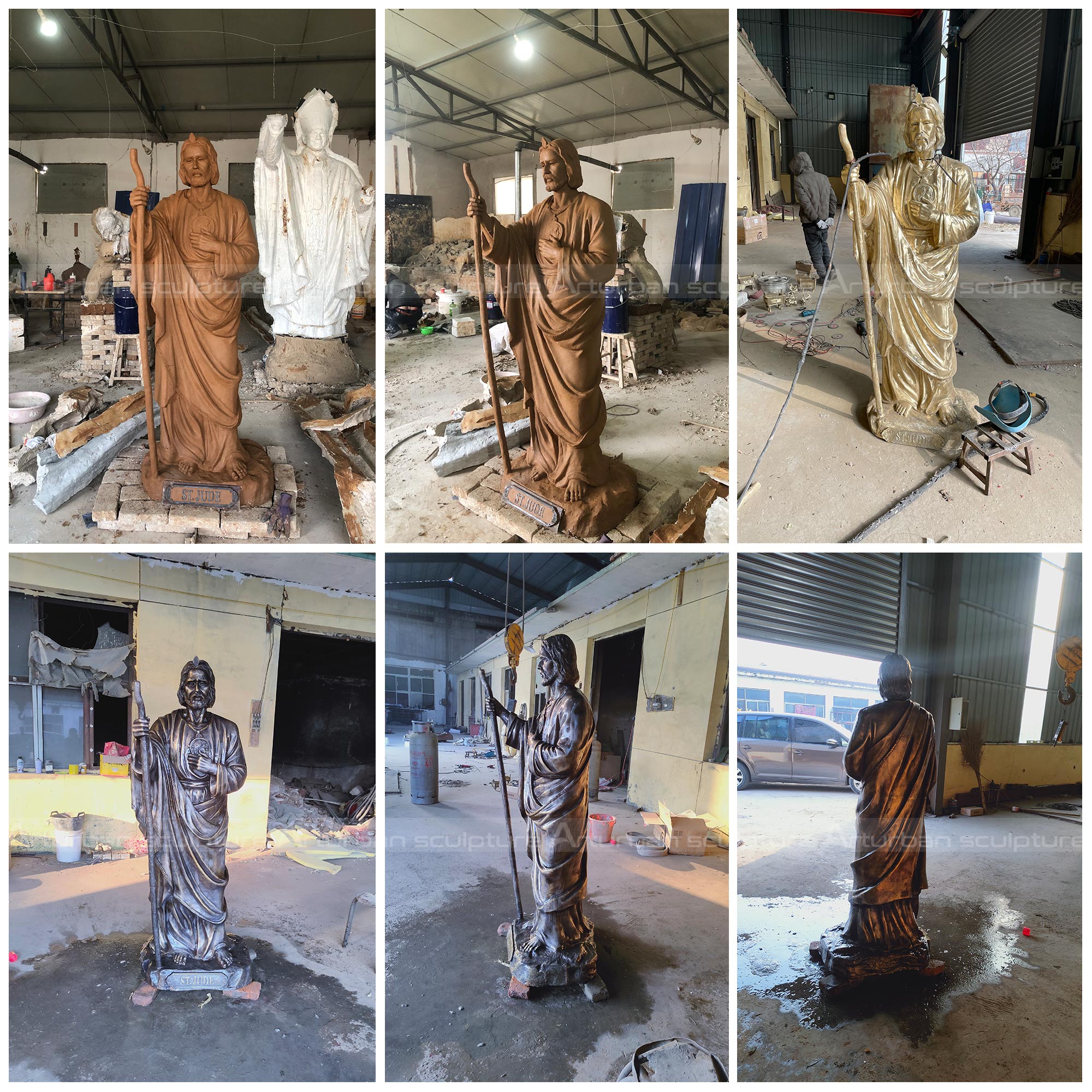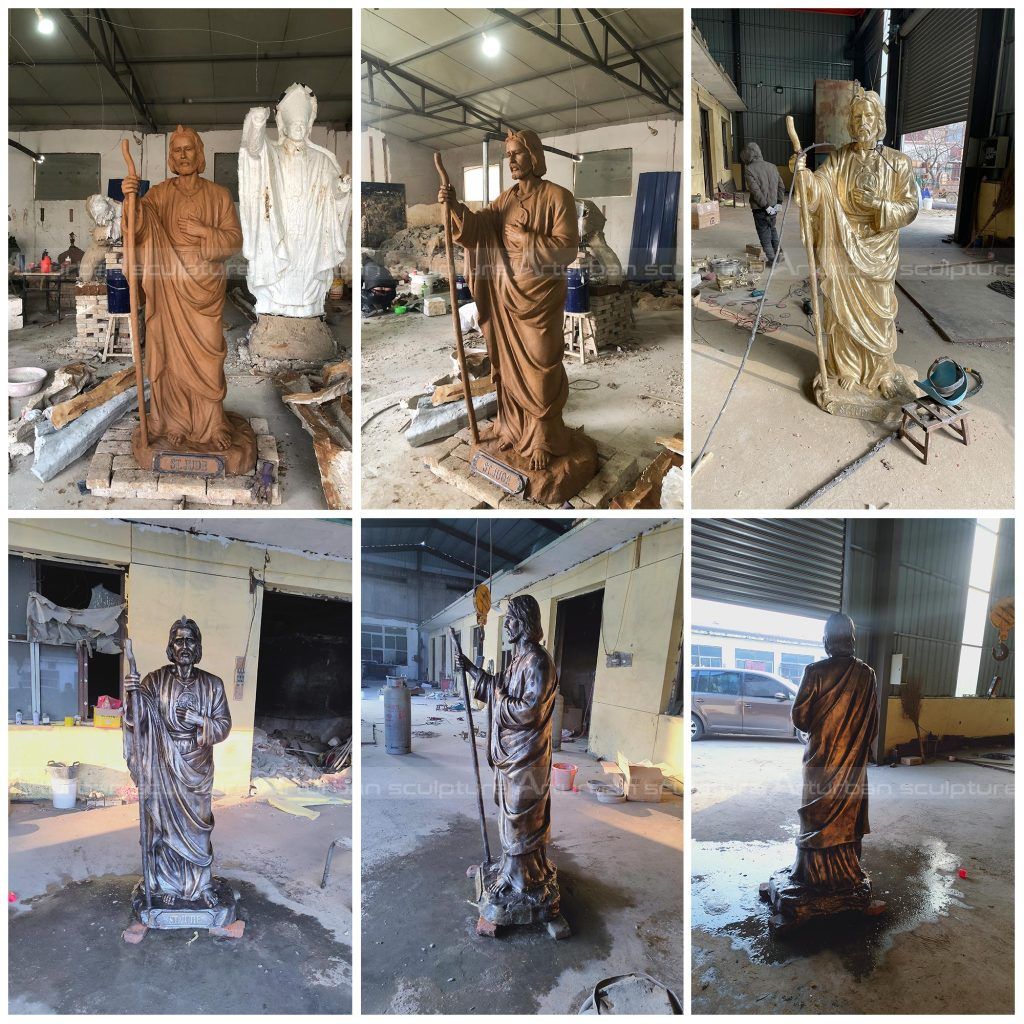 This is a st jude garden statue. St Jude is one of the twelve apostles of Jesus. It is said that St Jude was a Jew. He was born in paneas, galilea, Judas. His mother Mary was the cousin of Virgin Mary. His father was murdered because he gave candid testimony to the resurrection of Christ.
What many people are interested in about St Jude is that in the 19th century, he was generally called the patron saint of the hopeless cause. People may pray that he will only intervene in their most difficult times. If the prayer is answered and the cause of despair is lifted, people often feel obliged to publish the prayer for St. Judas in the local newspaper.
The saints are also connected with the famous St. Judas children's Hospital, which has achieved great success in the research and treatment of children's cancer. The hospital is open. It is one of the best children's hospitals in the United States. For anyone, regardless of their ability to pay or religious belief, it is a hospital for those desperate and valuable people to seek treatment for children's cancer.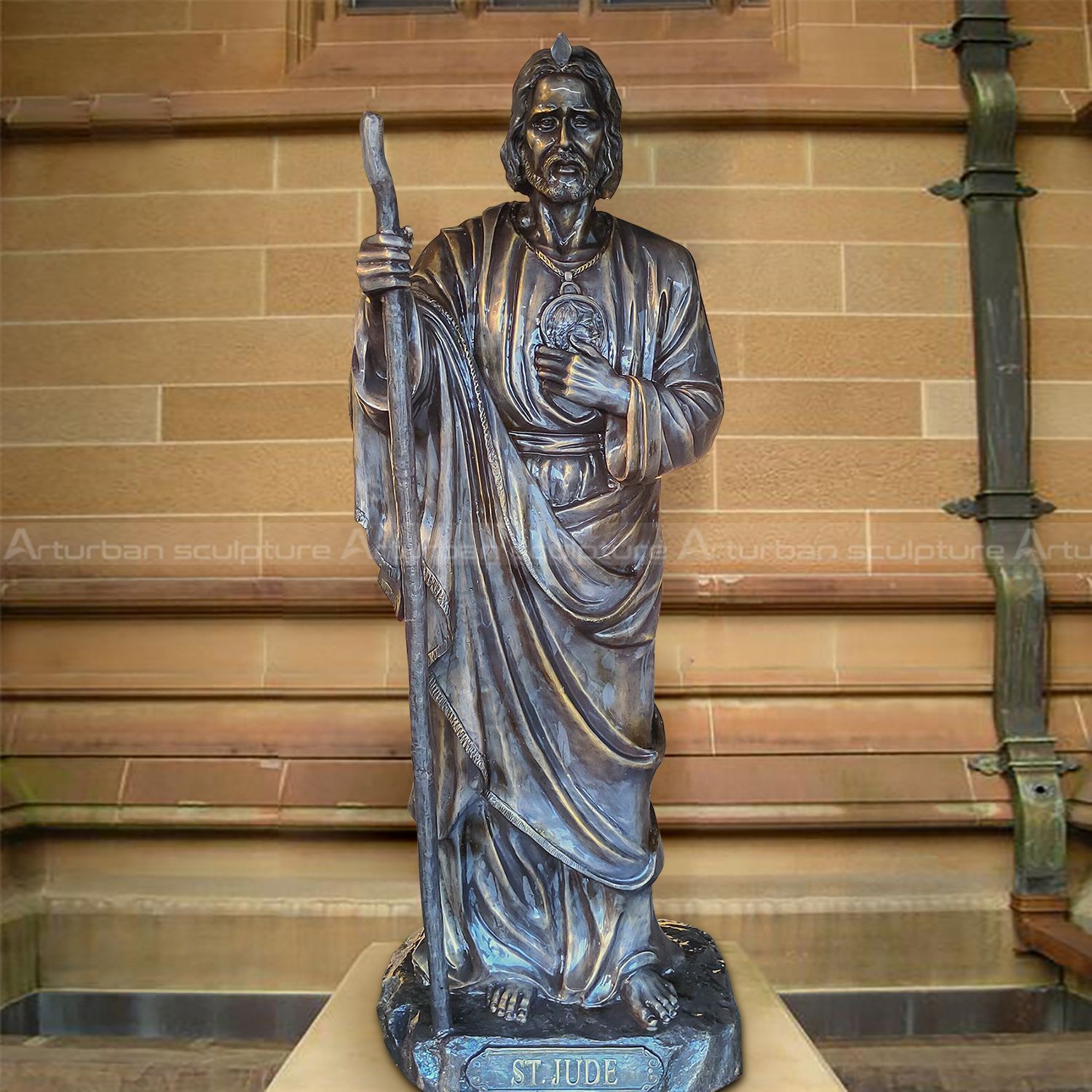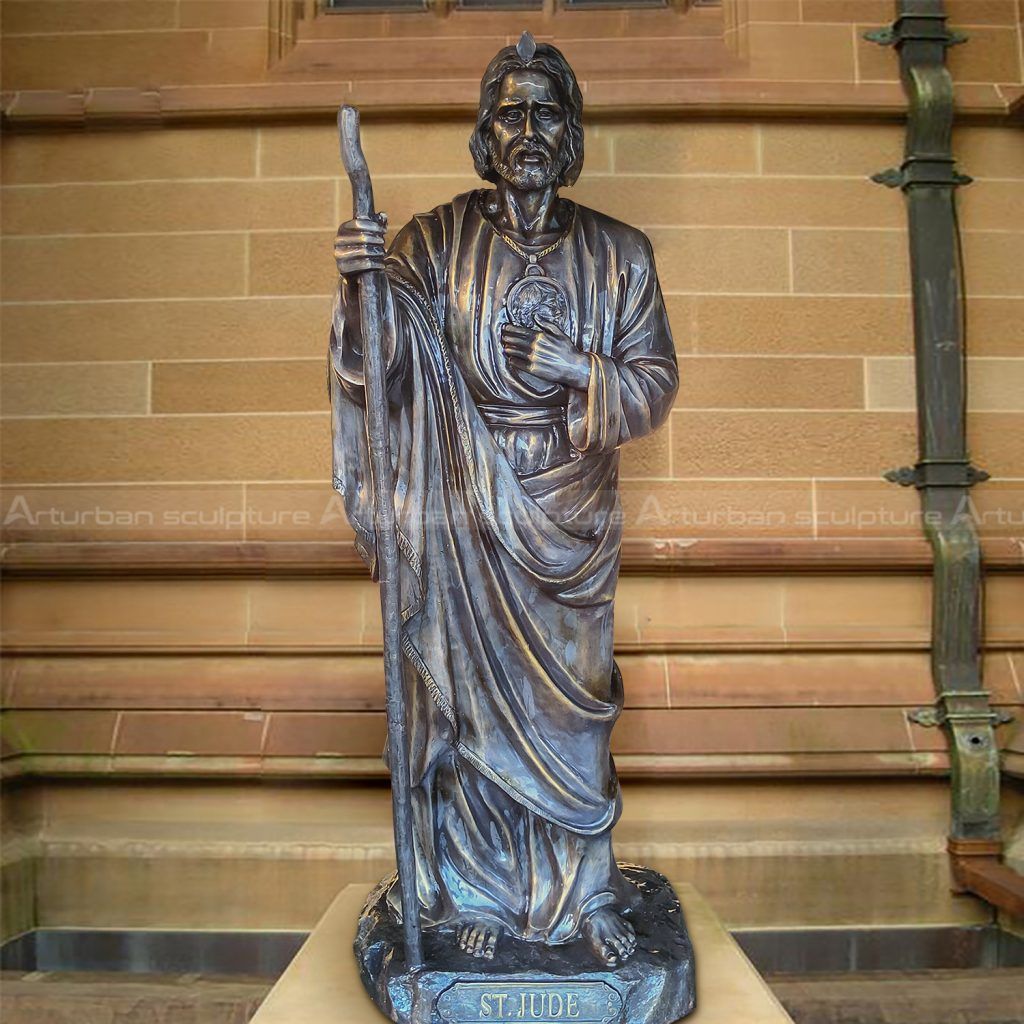 St. Jude has done many miracles. Those who sincerely ask him to pray for God will have miracles. Either what he asks for comes true, or he gets a channel to help him. There are many diseases that can not be worked or can not be cured. If you sincerely and continuously ask him to pray, unexpected miracles will happen.
Details of st jude garden statue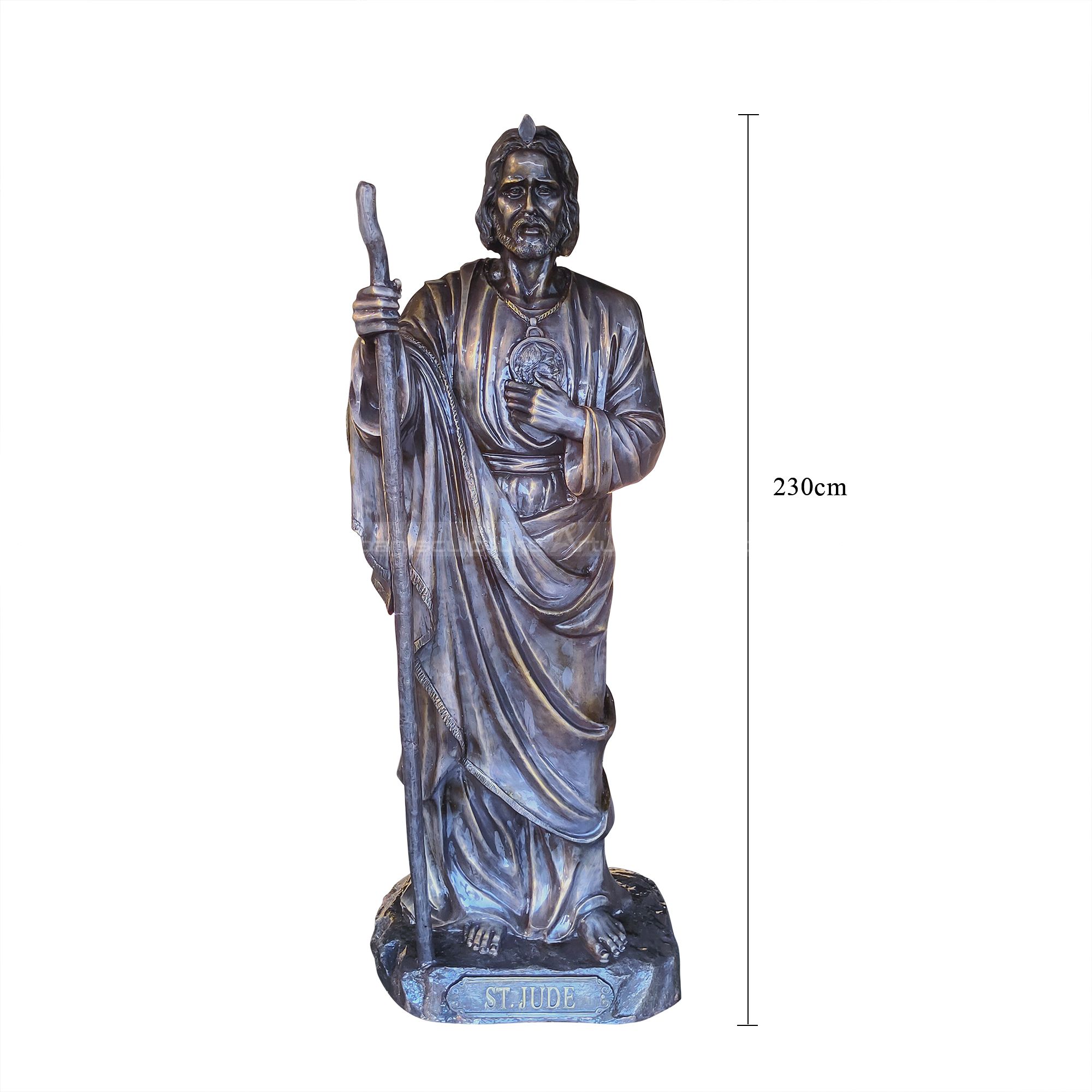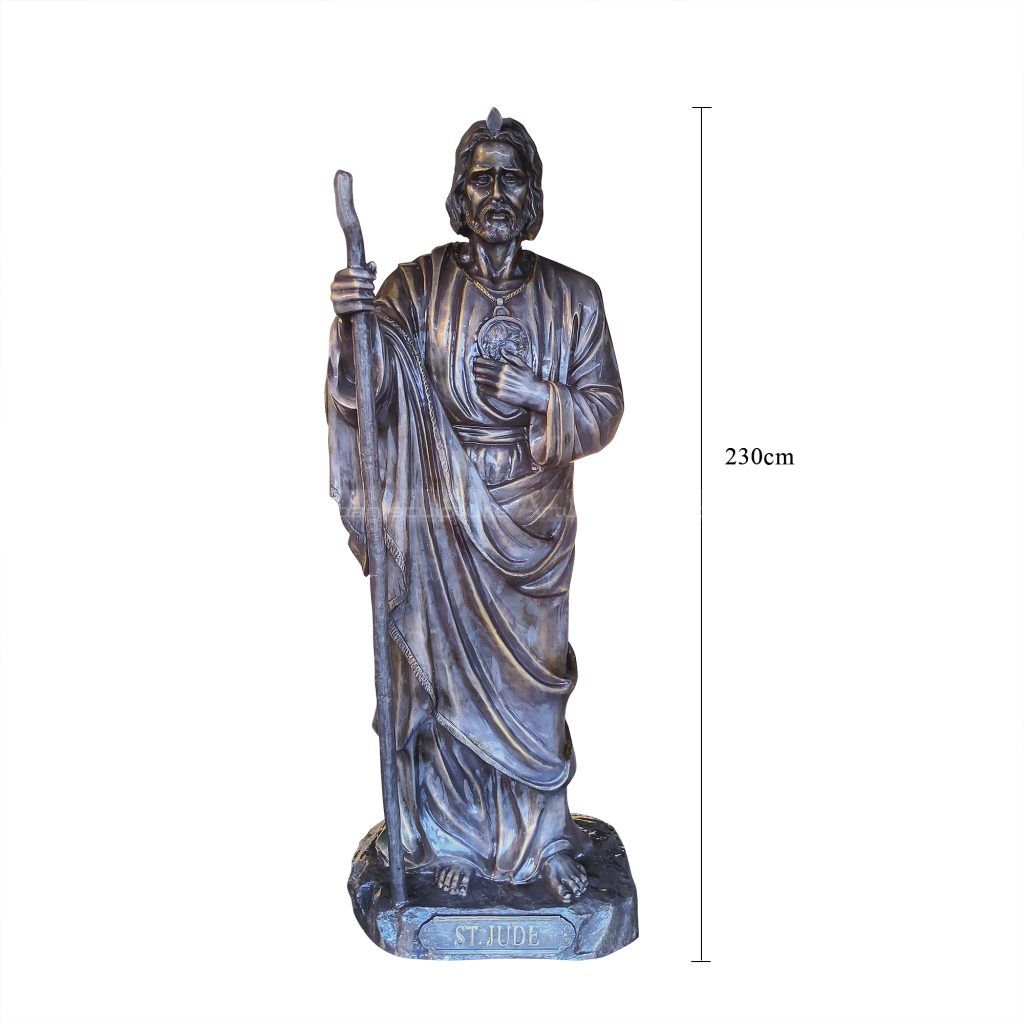 This holy Saint Jude statue is carefully made by the sculptors of our Arturban sculpture foundry. They have exquisite sculpture skills in sculpture making and can make the details of religious sculpture lifelike. This statue depicts the St Jude wearing a robe. He holds a scepter in one hand and a holy image of Jesus in the other. There is a small flame on his head. This small flame indicates that when he and other apostles of Jesus receive the Holy Spirit, they will become a master protector who can ask for help in case of emergency or despair, and also a master protector who can ask for help in the hospital.
It has also been heard that if there is a legal case with grievances and it is difficult to win, they can also ask SJM for help. In short, with the prayer of St. Jude, everything that is impossible will change and become possible.
This st jude garden statue is a very classic St Jude sculpture. The method of wax loss casting is adopted to not only show the expression of the sculpture and the folds of the clothes incisively and vividly, but also we can see its perfect details from any angle. We use the bronze color to not only have a retro atmosphere, but also have artistic color. If you are also a devout believer or a sculpture lover, such a sacred decoration for churches, gardens, squares and other places will be very sacred.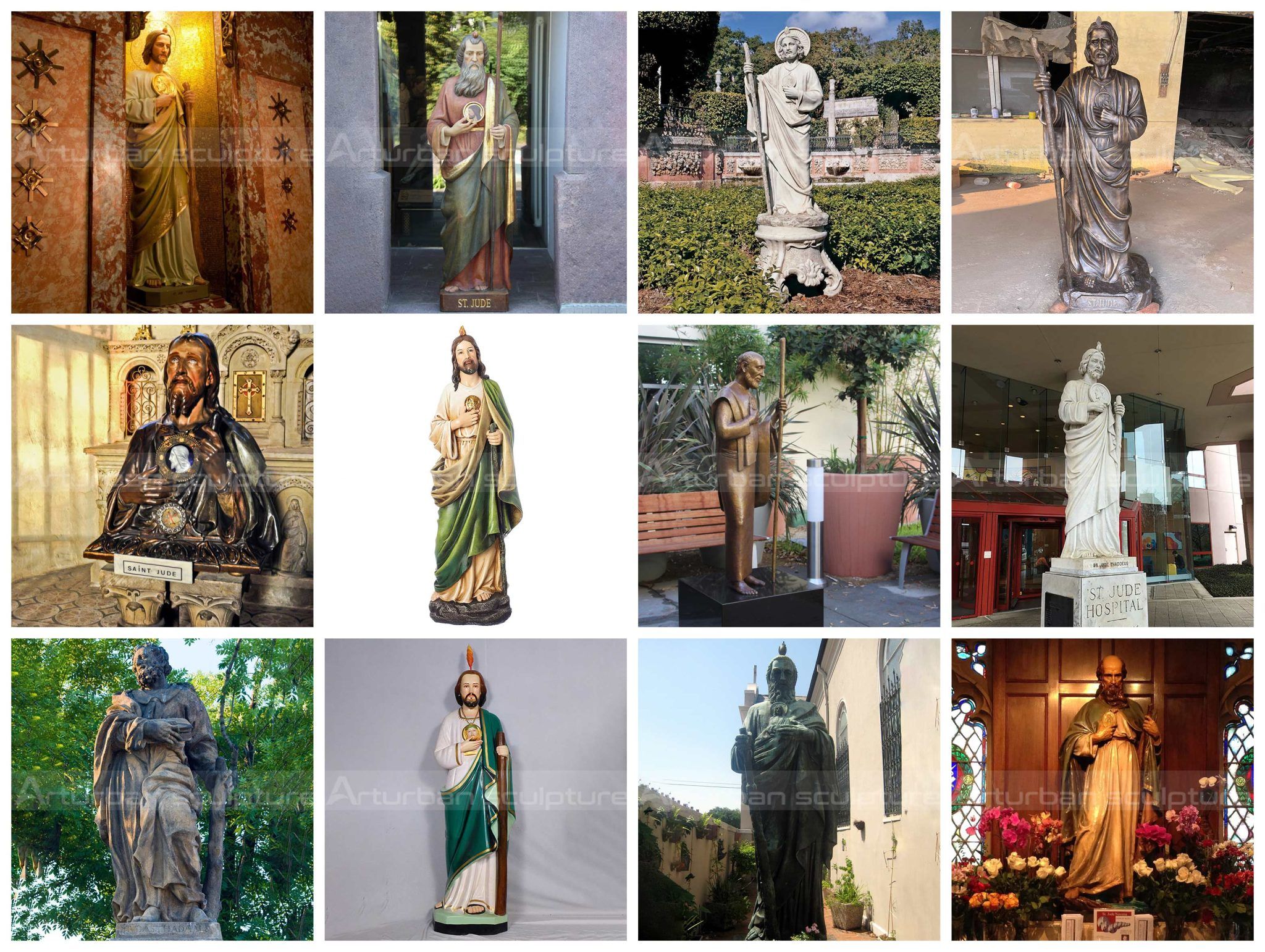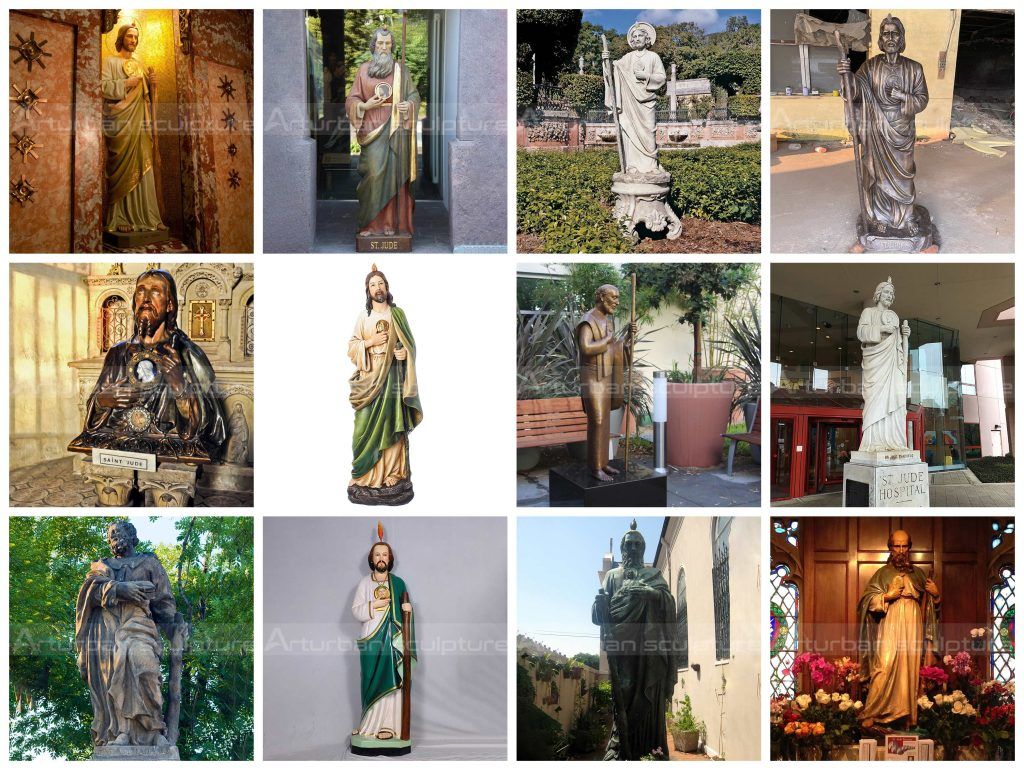 Send us your requirements now, we will reply to your email within 24 hours