Still water sculpture by NIC Fiddian Green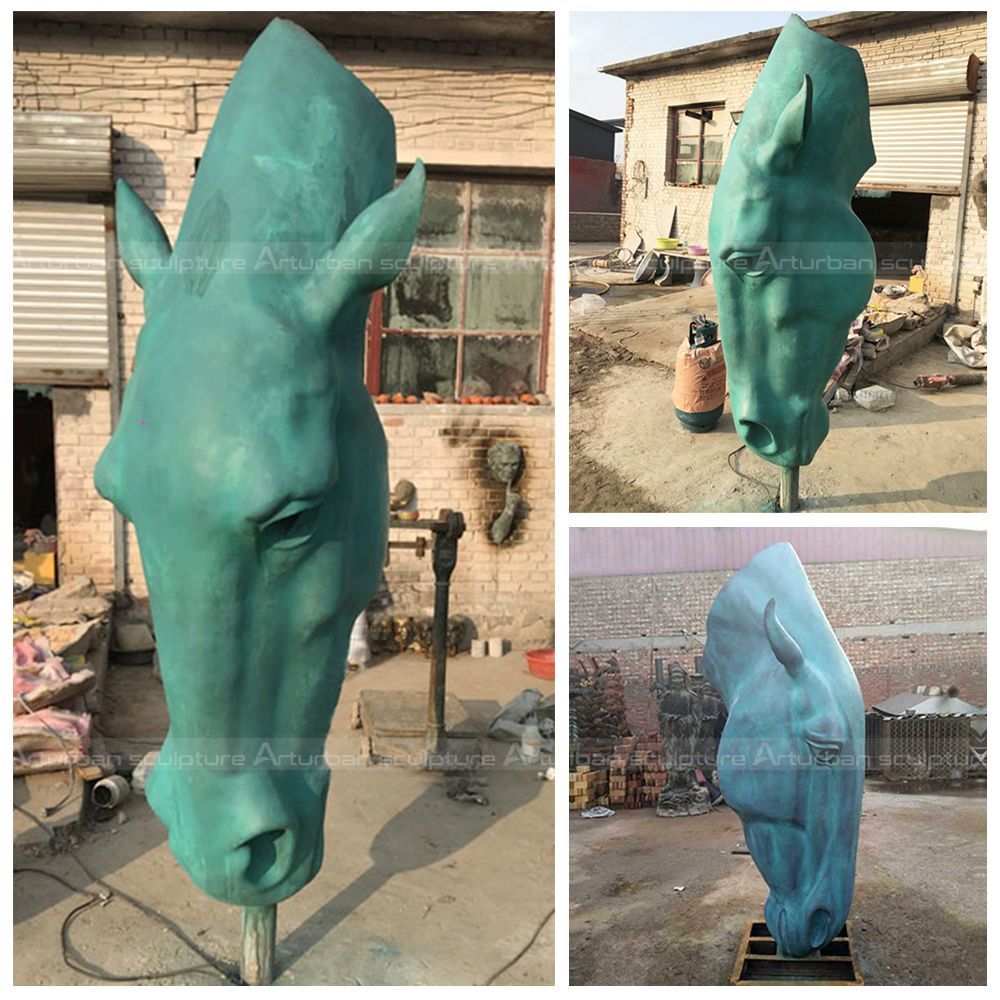 Still water horse head statue is a bronze horse head sculpture, carved by British artist Nic Fiddian-Green. He is a famous British artist, landmark sculpture still water has become a well-known horse head sculpture. As the most famous contemporary sculpture master combining romanticism and classicism, his large bronze horse is the highlight of the British landscape, and it is also spread in Australia, the United States and other countries.
Nick Fidan Green recalled that when he was 20 years old, he was deeply attracted by a horse head sculpture named Selene in the British Museum. This is a 2500 year old marble treasure from the Parthenon temple in Greece. "I was completely conquered by the beauty, harmony, balance and proportion of this marble sculpture. Some people described it as a work of heaven. Since then, I have been drawing inspiration from it, because it always reminds me of the highest principles of sculpture.
This is a classic still water horse head statue, which is the landmark sculpture of Nick Fidan Green. The still water horse head statue elegantly depicts a horse drinking water quietly. This elegant work of art is 33 feet high and is based in London, England. The still water horse was built in 2011 and is entirely made of bronze. It is the largest independent bronze sculpture in London.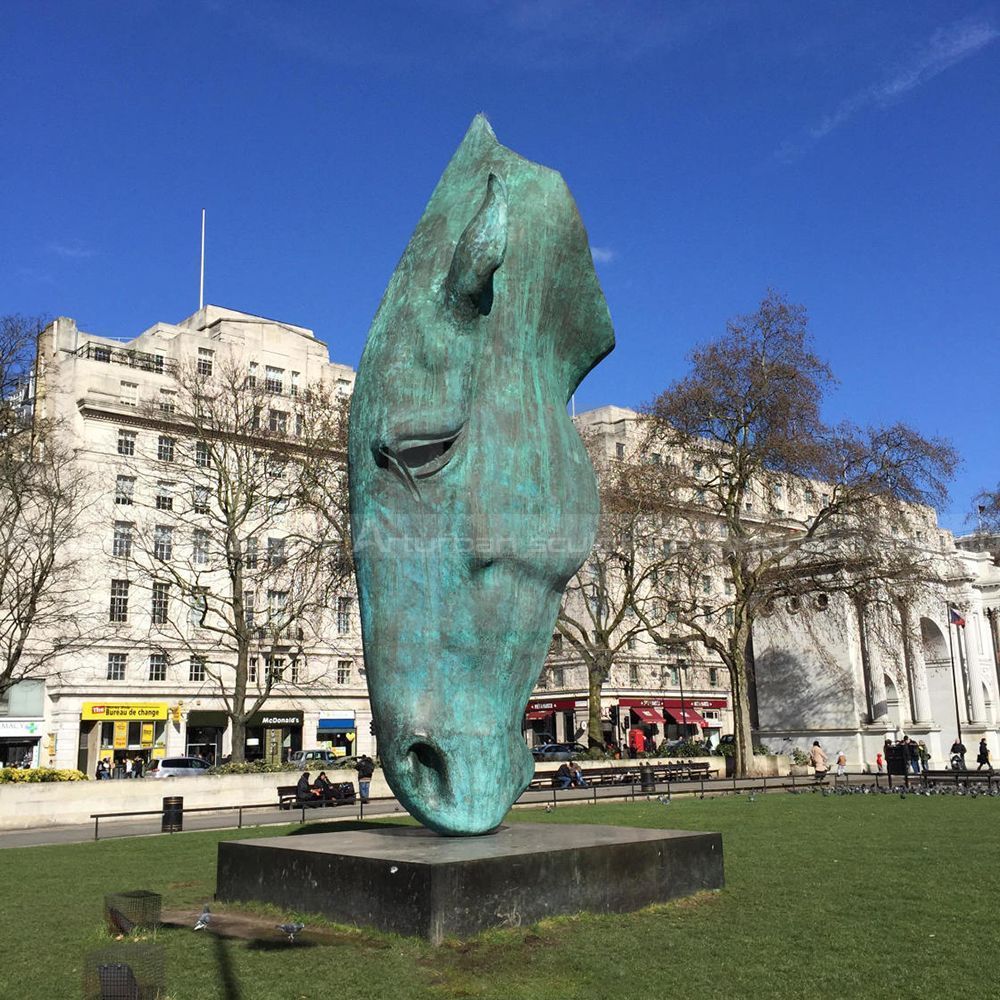 Nic Fiddian-Green later reflected that "it is my constant goal to capture skill, vitality, balance and beauty so clearly in these Greek sculptures". The artist used clay, gypsum, lead and marble to create it and personally supervised the casting of the sculpture into bronze.
Details of Still Water Horse Head Statue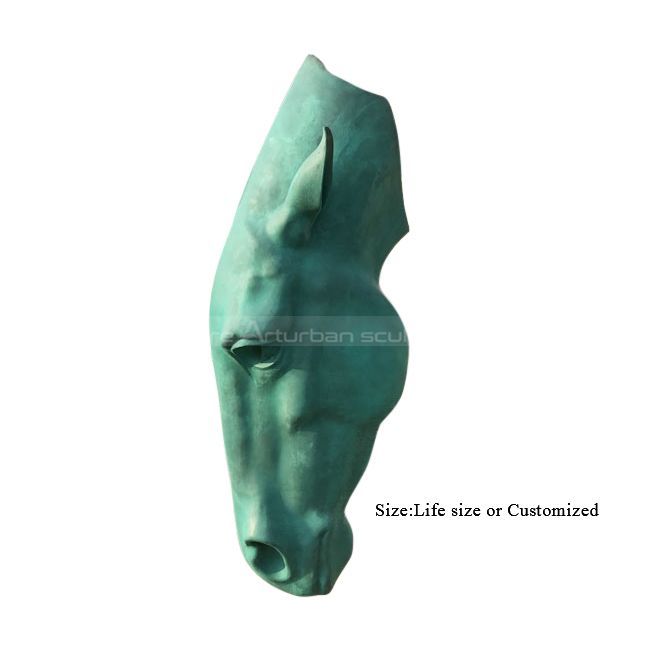 This still water horse head statue is an elegant depiction of a horse drinking quietly. We can appreciate this elegant sculpture from different angles. The beautiful sculpture posture was re engraved by many customers who love horses. This Stillwater horse head sculpture was carefully re engraved by our Arturban sculpture foundry for customers. We used the wax loss method to vividly carve the horse head. In the coloring of sculptures, we adopted the chemical coloring method to make the colors of sculptures rich, natural, thick and solid. Not only the details of the still water horse's face and the look of drinking water are vividly shaped, but the classical bronze sculpture color is full of a strong retro art and cultural atmosphere.
Thestill water horse head statue looks very quiet and elegant. With its existence, the surrounding environment becomes quiet instantly. The movement of drinking water with his head bowed looks very slow, giving people a calming effect. As the decoration of gardens, courtyards and various outdoor places, its quiet and elegant image allows us to have a relaxing and pleasant paradise of our own in this noisy world, which can release the pressure of life for us.
Send us your requirements now, we will reply to your email within 24 hours